Commercial artificial grass from Premier Greens is one of the most effective ways to enhance your office or retail store's curb appeal in Dallas, TX. For many business owners, landscaping has long been a sensitive subject since it represents a non-recoupable cost. While your customers are not necessarily flocking to your business to admire your lawn, it can be a critical issue if your grass lawn or landscaping is littered with dead spots, patchiness, or weeds.
This is where our commercial artificial grass can provide some much-needed assistance. With our synthetic grass, you never have to concern yourself with the maintenance and upkeep required for traditional lawns and landscaping. As a result, your business in Dallas, Texas, can dramatically reduce landscaping costs while ensuring it looks its best.
The Benefits of Commercial Artificial Turf
Cost-effective, environmentally conscious, and easy to maintain: these are several excellent benefits of using our commercial synthetic turf to landscape your business in Dallas, TX. Some details of the many benefits of our commercial artificial grass include:
Lush and Beautiful Appearance 365 Days a Year
Perhaps the most significant benefit of commercial artificial turf from Premier Greens is that it will look beautiful with virtually no maintenance all year. Our synthetic grass is made using a proprietary process resulting from years of research and development.
Our unique fibers make our synthetic turf highly resistant to wear and tear, fungus, and insects. Most importantly, our commercial turf is highly UV resistant, so the same lush green color you see the day of the installation is the same color you and your customers can enjoy for years to come.
Low Maintenance
Not only will your lawn maintain its lush look and color all year round, but there is also very little work you will need to do to keep it looking beautiful with our commercial artificial grass.
With it added to your commercial property, you can easily remove dead leaves and debris with a leaf blower as necessary, and a quick pass with water from a hose every few months will provide the cleaning you need to keep your commercial artificial turf looking brand new. This is drastically different compared to the costly and time-consuming maintenance traditional grass requires.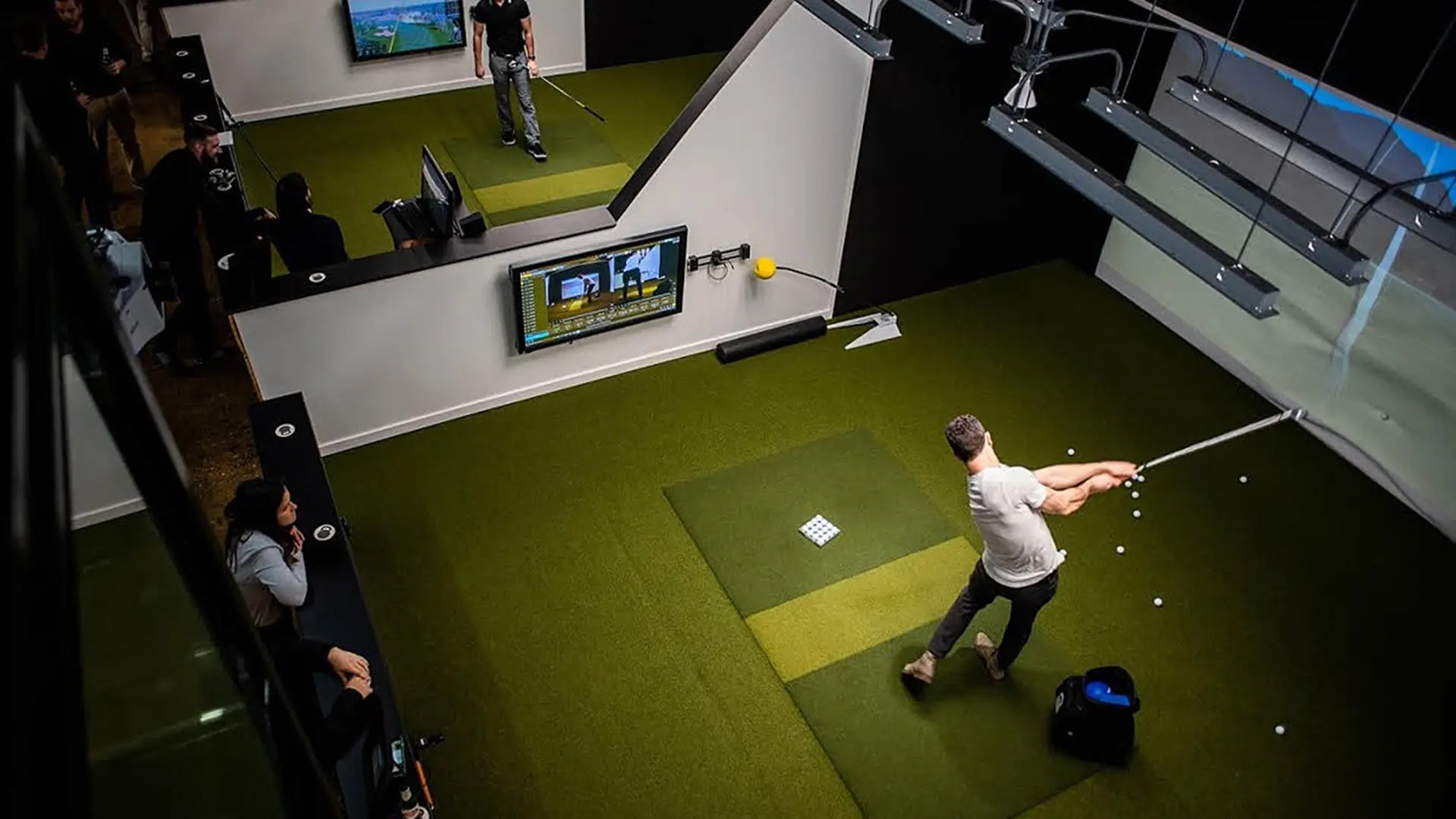 Environmentally Friendly
While it may be surprising, commercial artificial grass is a more environmentally friendly alternative to a conventional lawn. This is because significant amounts of chemicals are often required to cultivate a lush and beautiful traditional grass lawn, and the grounds must be fertilized regularly and treated for weeds and pests. In addition, significant watering is required to feed the grass and keep it looking its best.
With commercial synthetic grass from us at Premier Greens, there is no need to fertilize your lawn, use weed killer, or water it daily. Instead, it will look great on its own while creating a much smaller environmental impact than conventional grass surfaces.
Long Lasting
Another significant benefit of commercial artificial turf is that it is durable and long-lasting. Our commercial artificial turf can last for several years in nearly any environment. Even high-traffic areas and installations in harsher climates can expect a long lifespan from our commercial artificial grass.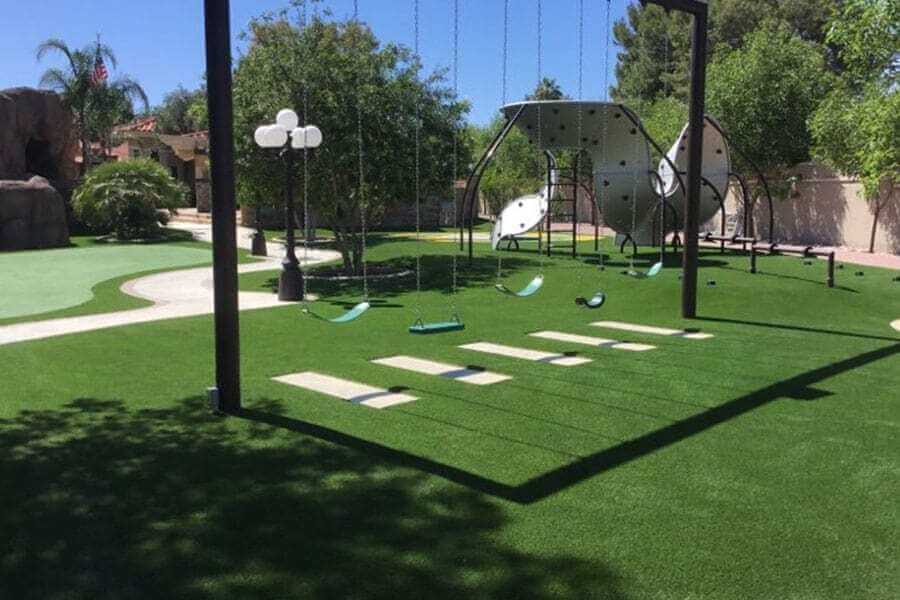 Cost Effective
At Premier Greens, our commercial synthetic turf is also a much more cost-effective product than traditional grass. Although the initial installation of conventional grass from seed or sod is often cheaper than artificial turf, the costs of traditional grass continue to add up over time with several forms of required maintenance. Instead, the ownership costs of artificial turf do not continue over time, making it more affordable in the long run.
Versatile Installation Options
Another benefit of our commercial artificial grass is that it does not have the same limitations as conventional grass; it can be installed in many different environments – even those where regular grass would not be possible. So, if you are looking to install turf on a steep slope, rooftop, or even indoors, it is entirely possible with our commercial synthetic grass and our team of professional installers.
For More Information, Contact Our Team!
With such a broad range of benefits, it is easy to see why commercial artificial grass from Premier Greens is a cost-effective, low-maintenance, and environmentally friendly way to keep your office or retail store in Dallas, Texas, looking its best all year round. So contact us today to learn more about our commercial artificial grass and how it can help take your business to new heights!