The Competitive Edge
Premier Greens provides various sports and athletic spaces in Dallas and Fort Worth, TX with specially engineered artificial athletic turf. Unlike other commonly available athletic surfaces, our synthetic athletic turf is ideal for gyms, running tracks, fields, and so much more. This is because our athletic turf is fully optimized for athletes, providing them with a surface that helps them perform, helps keep them safer, and resists significant wear and tear.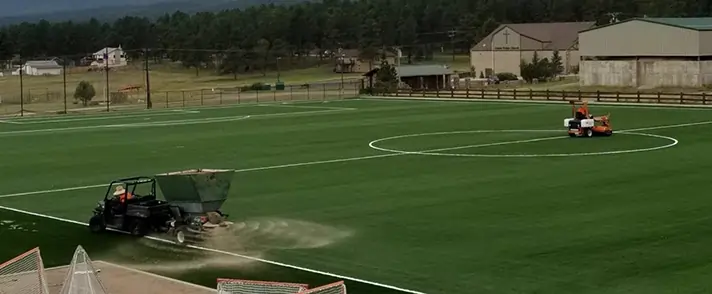 Athletic Surfaces in Dallas & Fort Worth, TX
Sports fields and athletic facilities in North Texas are places where friends and family gather to enjoy their community, the love of a sport, and the love of friendly competition. Whether it is track, football, soccer, CrossFit or nearly any other sport, they each require a high-quality surface. Sadly, even in our modern world, many facilities rely on outdated surfaces like traditional grass.
Fortunately, it does not have to be this way. At Premier Greens, we supply and install amazing artificial grass products, including our synthetic athletic turf. This turf provides an ideal surface for sports and athletics, along with several significant benefits.
Benefits of Artificial Athletic Turf From Premier Greens
Some of the many benefits of utilizing our artificial athletic turf for your sports fields, gyms, or other types of athletic facilities include: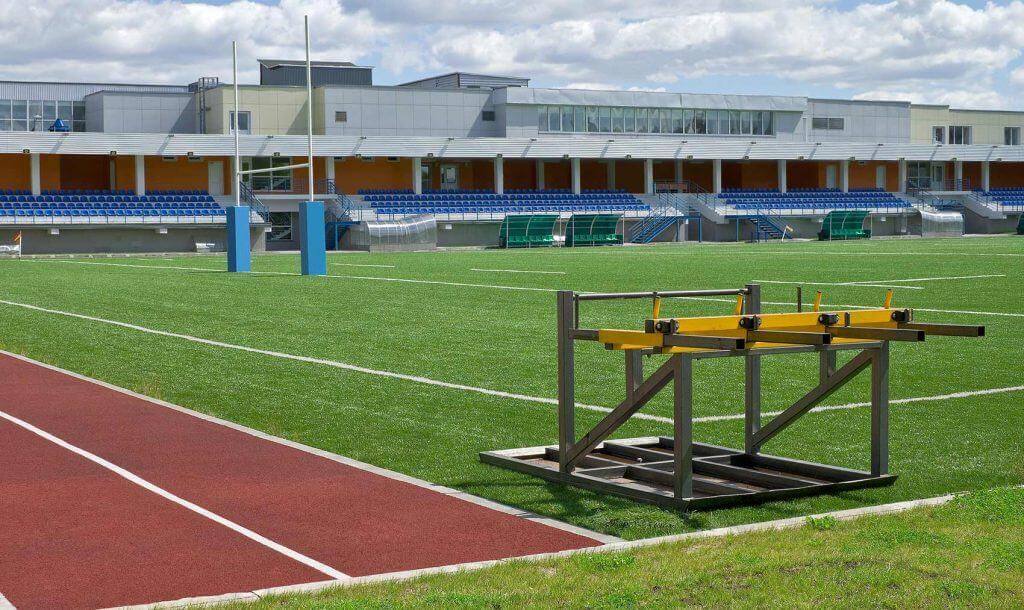 Optimization for Athletics
Unlike traditional grass or other forms of athletic surfaces, the artificial athletic turf from us at Premier Greens is optimized for athletic training and competition. Our athletic turf provides athletes with the support they need from a surface. This helps reduce muscle fatigue, which can help enhance their overall athletic performance. As a result, our synthetic athletic turf can help you be the best athlete you can be!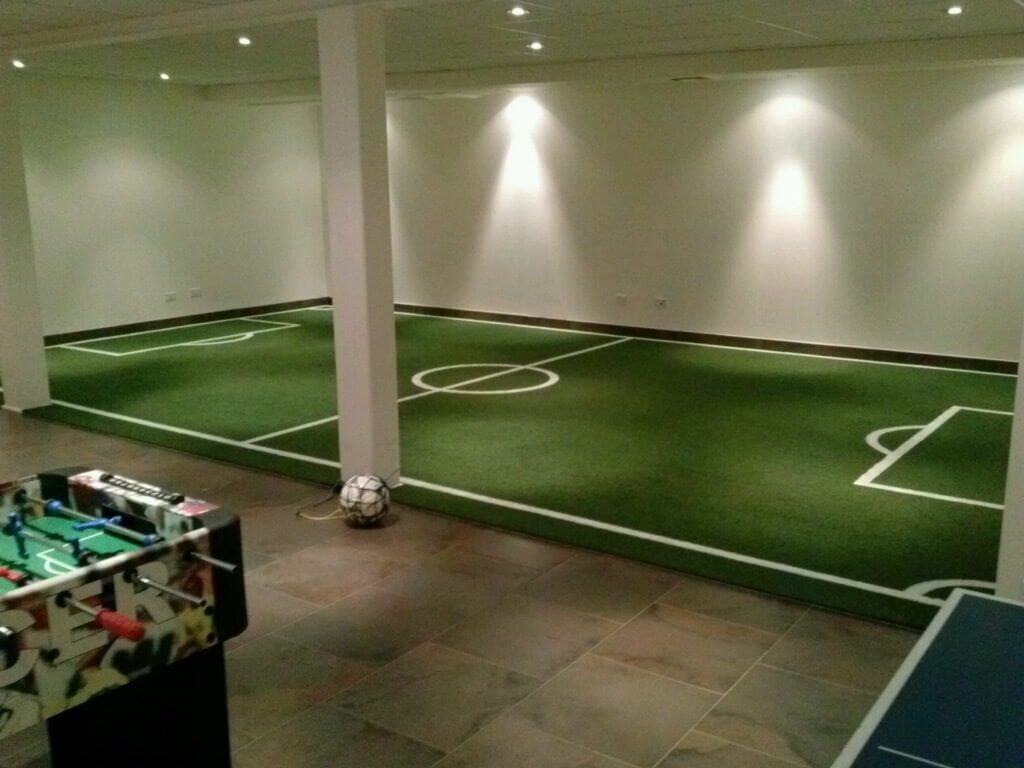 Safer Surfacing
Sports and athletics are often incredibly demanding on a person's body, especially if it is a contact sport. Thankfully, our high-quality athletic turf can help create safer surfacing for athletic training and competition. This is because our synthetic athletic turf is equipped with extra cushioning, which helps to absorb impacts with it as the surface. As a result, impacts from running feet to football tackles are less likely to cause potentially serious surface-related injuries.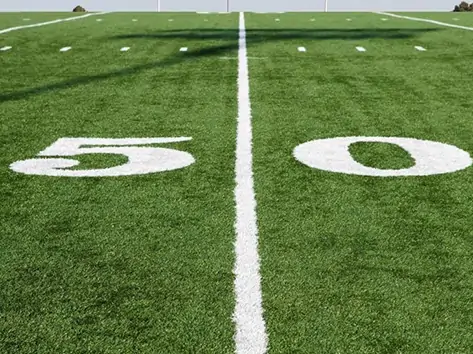 Durability
Athletic training and competition, along with many types of sports, can cause significant wear and tear to occur to surfaces. For example, consider how most sports fields look after a hard-fought football game or soccer match. Fortunately, our artificial athletic turf helps reduce wear and tear because it is highly durable. As such, it can withstand numerous types of weathering, including foot traffic, general wear and tear, and even the sometimes unpredictable North Texas weather. With its resilience to these factors and more, our synthetic athletic turf provides a consistent surface that lasts for years.
Applications for Our Synthetic Athletic Turf
Given its special design, our artificial turf for sports and athletics is ideal for numerous spaces and facilities in Dallas, Fort Worth, and other Northern Texas communities, including:
Sports fields
Athletic training facilities
Running tracks
Schools, colleges, & universities
Gyms
Weight rooms
Health clubs
Pickleball Courts
Whether for a public or private space, our synthetic athletic turf can be the perfect surface for various types of sports and athletics installations.
Why Choose Premier Greens for Athletic Turf?
At Premier Greens, we not only supply but also install our top-quality artificial athletic turf in Dallas and Fort Worth, TX. Our team consists of professional synthetic turf designers and installers who pride themselves on providing our clients in North Texas with artificial grass and synthetic turf installations that meet and often exceed their expectations. By working with us, you gain access to remarkable artificial turf products and our unrivaled expertise.
Get a Quote for Artificial Athletic Turf Today!
The team from Premier Greens provides high-quality artificial athletic turf and turf installation to residential and commercial properties in Dallas and Fort Worth, Texas. Our synthetic turf for athletics can help keep your athletes safer and last longer than many other surfaces. So whether you own or operate a commercial athletic facility, a school, a park, or are interested in upgrading your home's gym, we have the artificial athletic turf to suit it!
Contact us today to learn more or receive a quote!