Artificial Landscaping Grass in Dallas, TX
At Premier Greens, our synthetic turf experts supply and install premium artificial landscaping grass in Dallas, TX. By switching to or installing our synthetic landscaping turf on your Texas property, you can experience multiple cost-saving and eco-friendly benefits. As a result, our artificial landscaping turf is ideal for residential, commercial, and nearly any other type of property in Dallas, Fort Worth, and other Texas communities. Find out what it can do for you and your land today!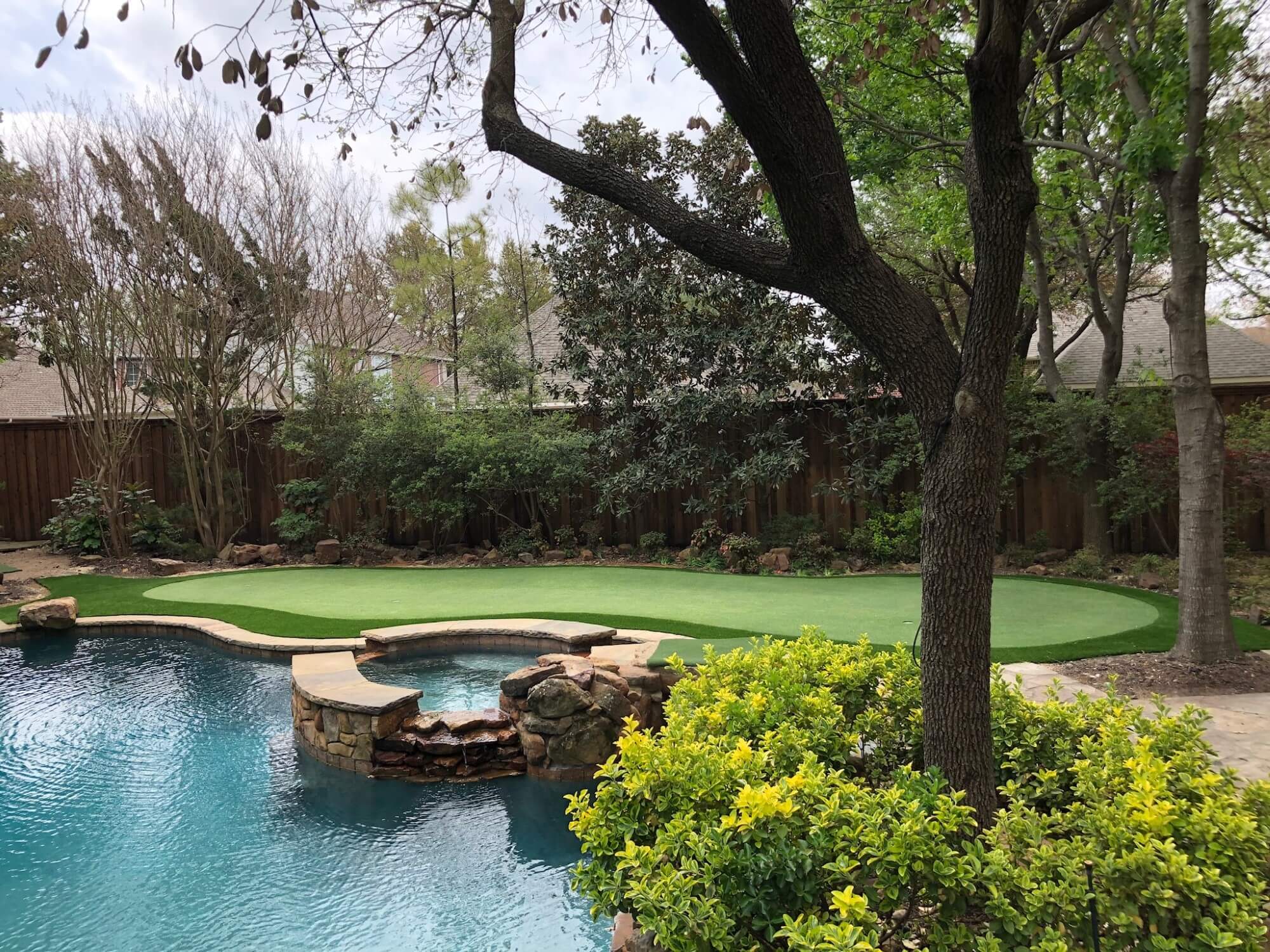 While traditional grass still has its fans, we at Premier Greens believe that the benefits of our artificial turf can help convince anyone that it is the better choice for landscaping, especially in Dallas, TX. Some of the many benefits of our top-quality synthetic landscaping grass include:
Little Upkeep Required
Landscapes of grass can cover vast areas of a property. When these landscapes are covered in traditional grass, it can create shocking amounts of expenses and time needed to keep them looking their best. Whether it's mowing, watering, fertilizing, or removing weeds, conventional grass landscapes can take hours upon hours of time along with hundreds to thousands of dollars. For many home and business owners in Dallas, TX, this can be problematic.
Fortunately, at Premier Greens, our artificial landscaping grass can provide residential and commercial properties with a far more cost-effective and time-saving solution. This is because our synthetic turf for landscapes requires little upkeep. So instead of spending your time and money on maintenance, you are free to work, spend time with friends and family, pursue hobbies, or simply enjoy the softness and beauty of our impressive artificial landscaping turf.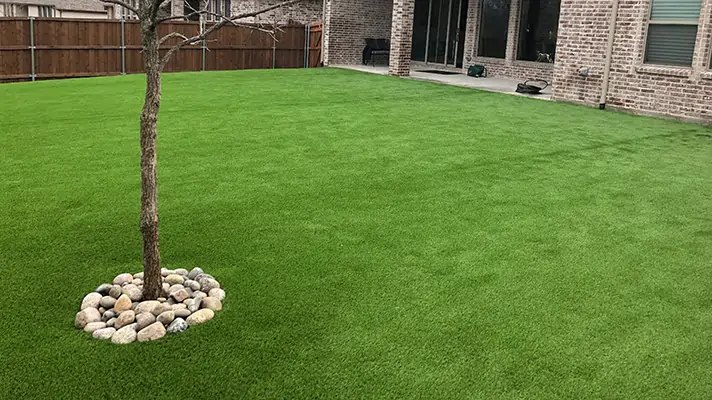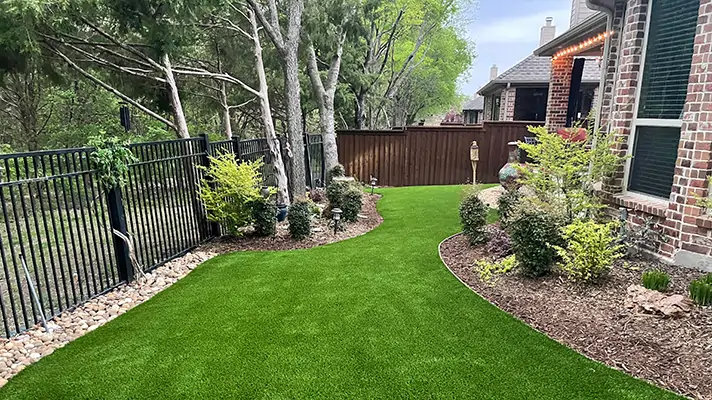 Realistic Greenery
One of the most common complaints hurled at artificial turf is its synthetic makeup. Critics often claim that it looks nothing like conventional grass lawns or landscapes. Thankfully, at Premier Greens, this is far from true! Our premium artificial landscaping grass is highly realistic. As a result, it looks and feels just like traditional grass surfaces. This allows our landscaping turf to blend in seamlessly with other greenery here in Dallas, TX, making it a wonderful addition to nearly any property.
Premium Durability
To ensure the greenery and beauty of our artificial landscaping grass lasts for years to come, it is embedded with incredible durability. In doing so, our residential and commercial artificial landscaping turf is resistant to several factors. Some examples include high levels of foot traffic, wear and tear from lawn games and activities, and even elements from the local weather. While these factors can typically have a dramatic effect on traditional grass landscapes, they will have little to no impact on our premium synthetic landscaping turf.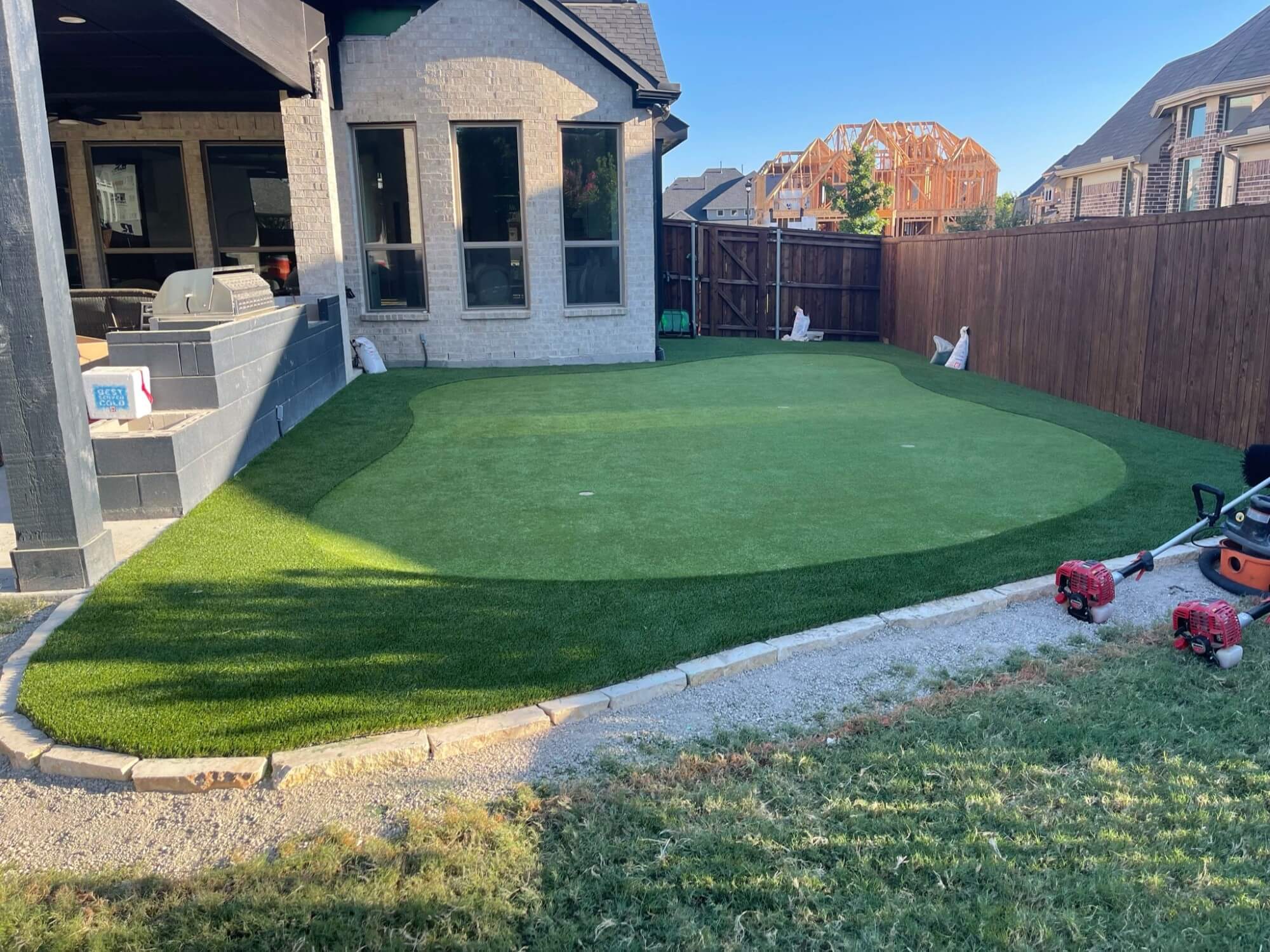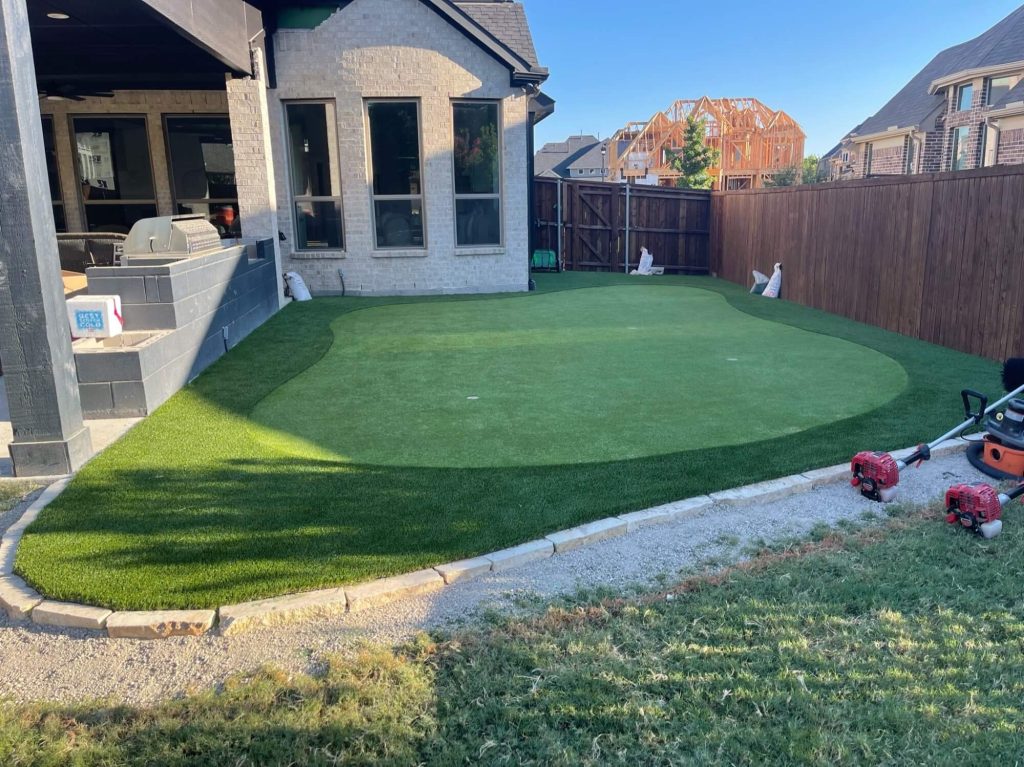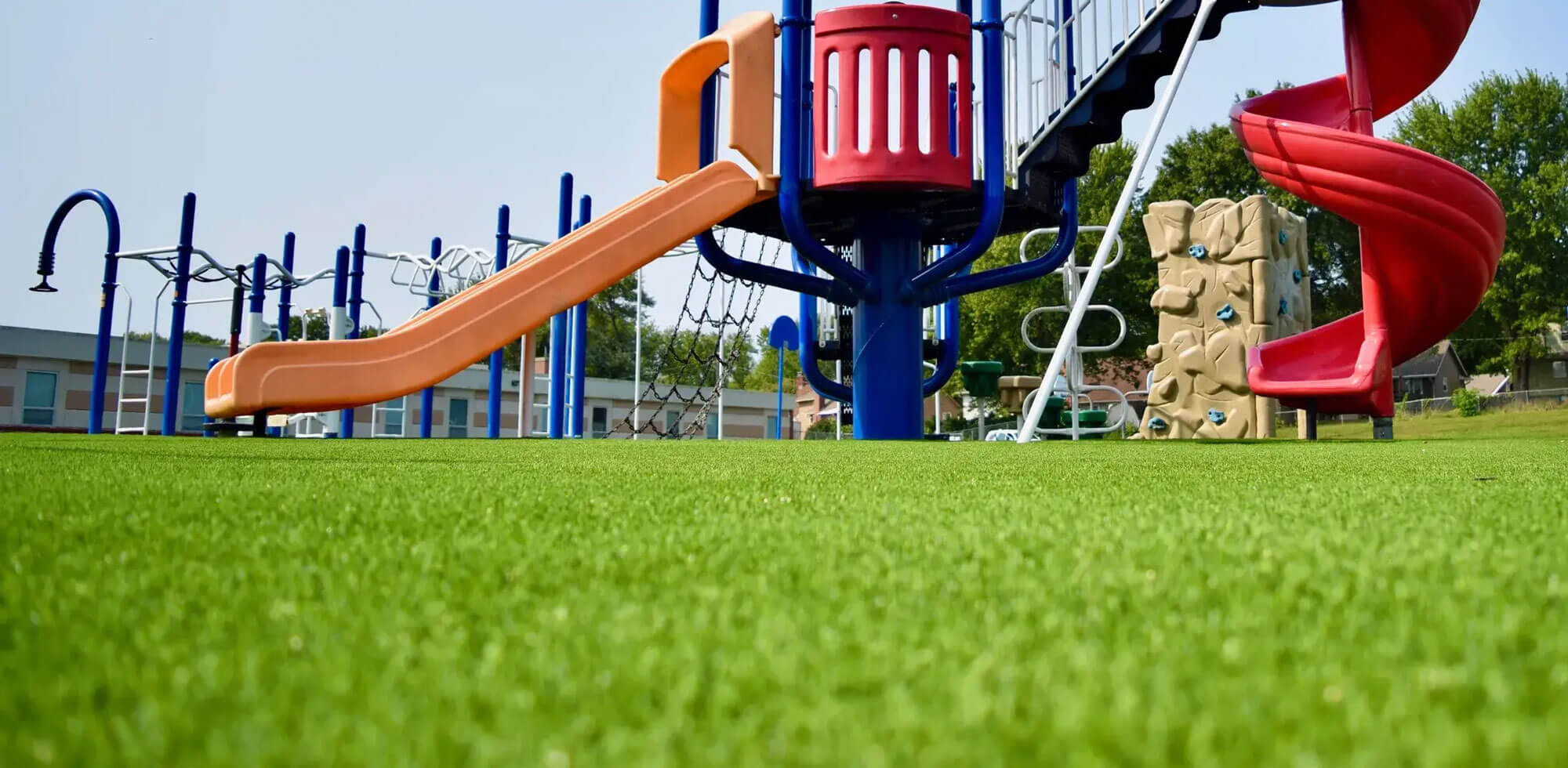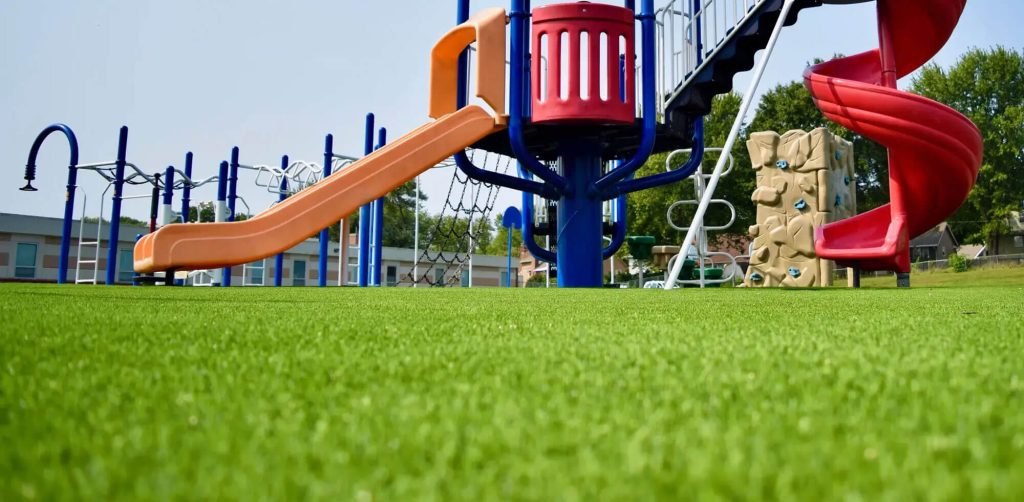 Eco-Friendliness
Residents of Dallas and other Texas communities are frequently searching for more environmentally friendly and sustainable options for their landscaping and other aspects of their daily lives. Though it may be surprising, conventional grass surfaces are actually not very eco-friendly. These lawns and landscapes require gallons upon gallons of water to survive, especially in the Texas heat. Plus, they also need to be trimmed by gas-powered lawn mowers and treated with chemicals that can potentially poison the soil and even groundwater.
For more eco-friendly landscaping, it is best to utilize our artificial grass installation in Dallas, TX. Our synthetic turf does not waste water or require chemicals or gasoline to be used to look its best. As such, our artificial landscaping turf provides homes and businesses with a beautifully green surfacing solution that is far more friendly for the environment.
Searching for "Artificial Grass Near Me?" Look No Further Than Premier Greens!
The team from Premier Greens provided beautiful artificial landscaping grass for homes, businesses, and more in Dallas, TX. Our exceptional synthetic turf and expertise in installation help create stunning, sustainable, time-saving, and cost-effective landscapes. This makes our landscaping turf ideal for nearly any property! Contact us at Premier Greens to learn more or schedule a free consultation today!