Artificial grass for dog parks from Premier Greens is an excellent alternative to traditional grass in Dallas, TX. Our artificial pet turf is affordable, easy to clean, and provides a durable surface that is perfect for dog parks. Best of all, our premium synthetic turf for dog parks requires little maintenance and can help save water!

Find out more below:
Why You Should Install Artificial Grass for Dog Parks
The happiness and well-being of dogs is essential when it comes to dog parks in Dallas and other North Texas communities. One of the best ways to help ensure dogs are healthy and happy is by providing them with a clean and comfortable environment to run, relax, and play. Fortunately, at Premier Greens, our artificial dog and pet grass can help! Not only does it provide a beautiful lush, green surface, but it also provides a soft, inviting space for dogs of all shapes, sizes, and breeds to enjoy.
Here are some details on the reasons why your commercial or municipal property should invest in our premium artificial pet turf for your dog park: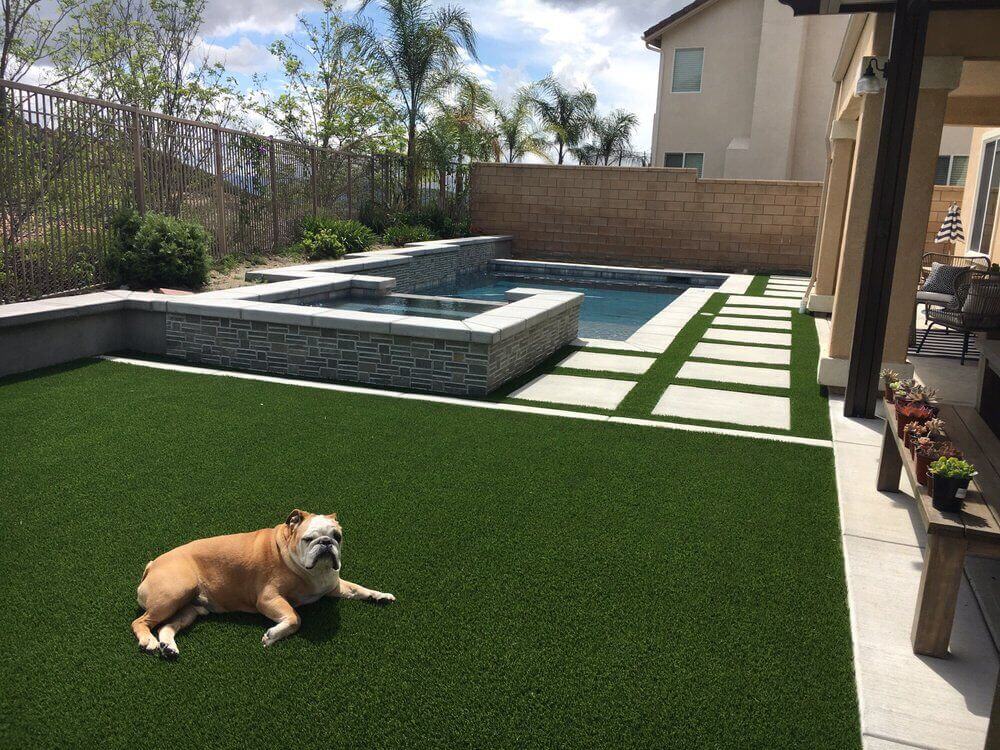 Create a Beautiful Space.
At Premier Greens, our artificial pet grass looks just like ideal conventional grass surfaces. In fact, if you are unfamiliar with our products, it is likely that you will not be able to tell the difference until you look incredibly closely. Best of all, dogs at your dog park will also be unlikely to notice any difference as well. This is because our high-quality artificial pet turf looks and feels just like lush, healthy traditional grass.
Easy to Clean.
At Premier Greens, our artificial pet turf is easy to clean. This is important for us because it makes it easier for you to provide dogs at your dog park with a safer environment to enjoy. Most pet owners understand the challenge of dealing with solid waste from dogs and other small pets. Solid waste still needs to be removed every day to prevent diseases, but cleaning conventional grass is not easy. If you try to spray it with a hose, it creates pools and puddles.
Fortunately, our synthetic dog grass is quick-draining, so it is easier to clean without worrying about pools and puddles. As a result, all you need to do is to rinse our pet turf occasionally to help maintain its green, beautiful look and overall cleanliness.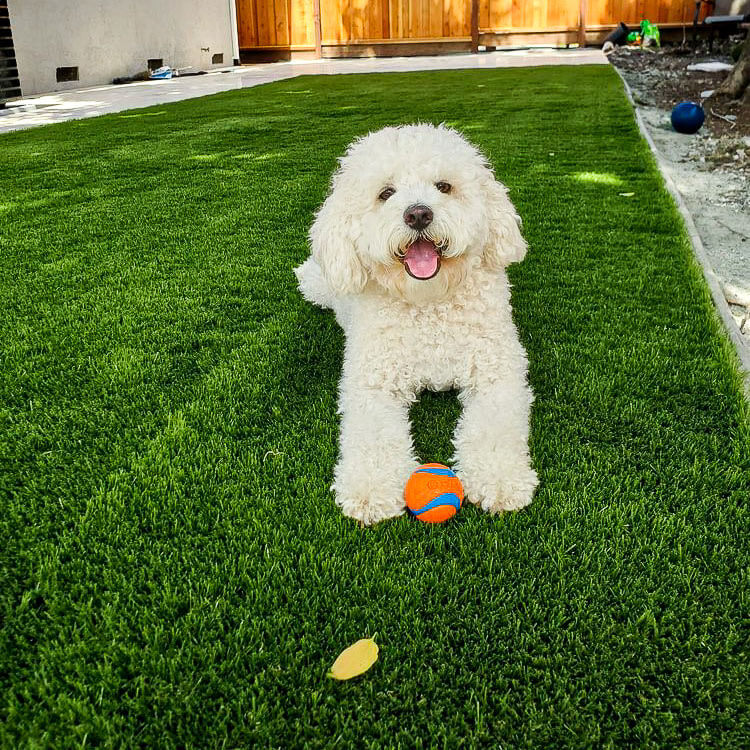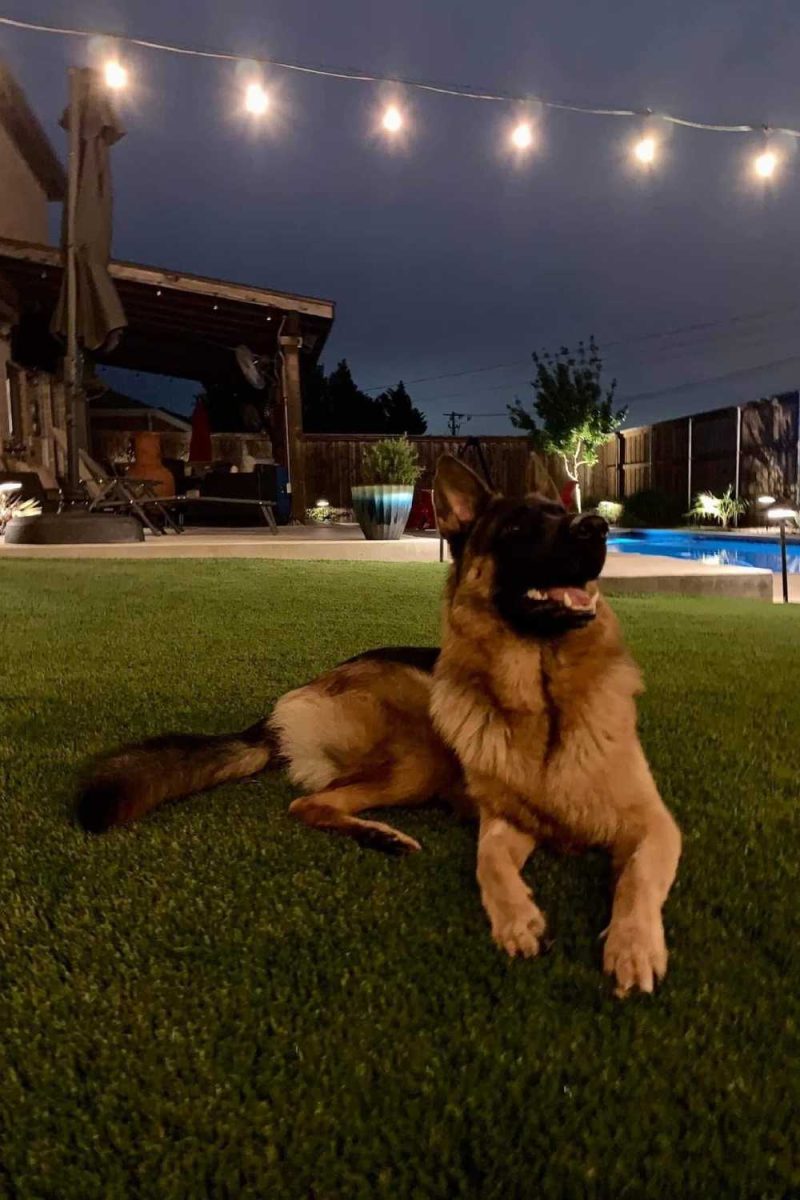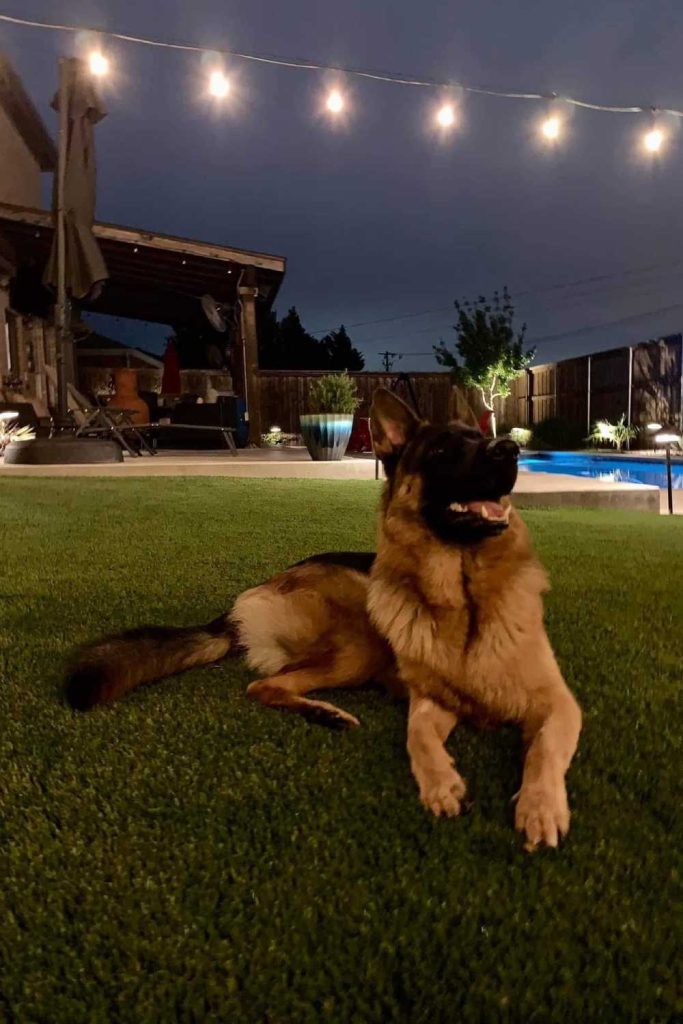 Long-Lasting Surfacing Option.
Installing artificial grass for dog parks in Dallas, TX also provides you with a durable surfacing option. Unlike traditional grass, our turf will not break down easily. It has been specially designed and manufactured to resist several forms of wear and tear, including foot traffic, inclement weather, and digging by dogs of all breeds.
As a result, you can allow dogs to run around and enjoy our artificial dog grass without having to worry about visible or not-so-visible signs of wear and tear. Ultimately, this makes our artificial dog turf a long-lasting option for dog parks.
Low Maintenance.
We can probably all agree that maintaining conventional grass surfaces is challenging, especially when they are enjoyed by dogs. To avoid brown, dead, or overgrown grass, you must water it, trim it, and treat it with chemicals. This can be a time-consuming and costly endeavor.
Thankfully, with our artificial grass for dog parks, you do not need to worry much about maintaining it. It does not need water to retain its luxurious look and feel. Plus, it never grows, so it does not need to be trimmed! Therefore, by installing our artificial dog grass for your dog park, you can have a consistently beautiful space for dogs that requires little upkeep.
Contact Us Today for a Consultation!
At Premier Greens, our premium artificial grass for dog parks is an effective way to ensure dogs have a friendly environment to enjoy in Dallas, TX. Whether your dog park has ample space or more limited space, our artificial dog turf can provide a surface that is beautiful, long-lasting, low-maintenance, and easy to clean. Contact our experts today to learn more and get a consultation!