The team of craftsmen from Premier Greens provides mini golf construction in Dallas, TX and other North Texas communities. We not only design thrilling mini golf courses for players of all ages and skill levels, but we also provide professional installation services. Best of all, each of our mini golf builds comes equipped with our premium artificial golf grass, which provides players with an ideal surface for putting. Whether for residential or commercial clients in Dallas, Fort Worth, or several other Northern Texas communities, our team can help bring your miniature golf course vision to life!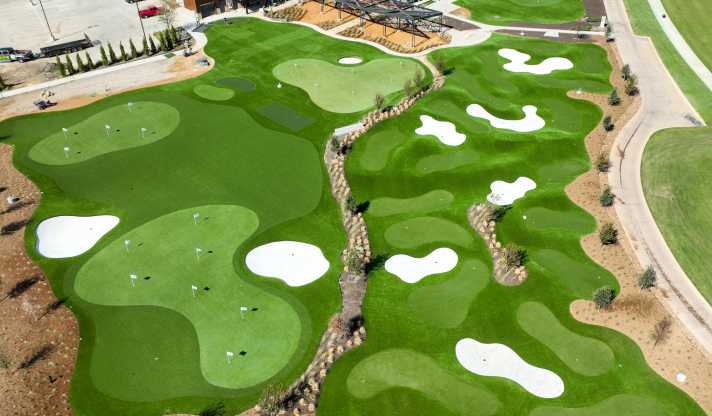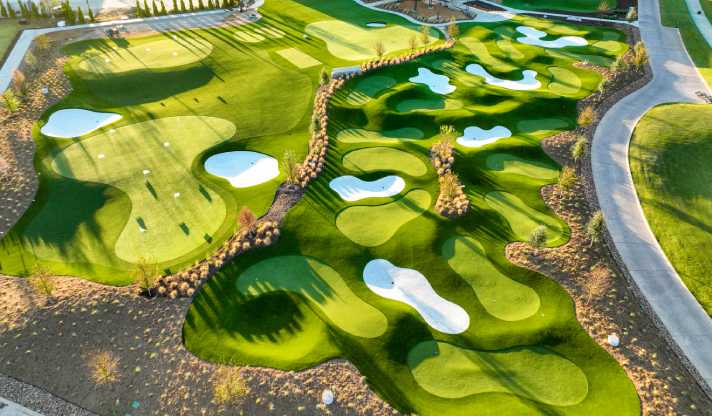 The Game of Miniature Golf
Miniature golf is a fun, family-friendly, and more accessible version of the game of golf. This smaller version of the game focuses on putting – moving a golf ball less distance with less power. Yet, to make this game challenging and exciting, there are often one or more obstacles placed in the players' way. The difficulty of these obstacles can vary, but they usually become more challenging as the course progresses.
For commercial businesses, adding a mini golf course can be a beneficial investment to help attract customers of all ages. As such, mini golf courses can be an excellent addition to restaurants, shopping malls, arcades, theme parks, parks, and more in Dallas, TX.
Mini Golf Construction From Premier Greens
At Premier Greens, our mini golf construction service is unrivaled. Our team is made up of experts on both mini golf course design and installation. By combining our expertise with our high-quality artificial golf greens, we provide North Texas cities and towns with exceptional mini golf courses.
Mini Golf Design
Designing a mini golf course is one of the most critical steps in the construction process. At Premier Greens, our designers will work with you to craft a mini golf course that fits your space, style, and vision. If the course will be installed outdoors, our team can help blend it into the scenery on and around your property or make it stand out – depending on your preference. In any case, our designers will always work with you to help ensure you receive the miniature golf course you desire.
Mini Golf Installation
The team at Premier Greens not only designs miniature golf courses, but we install them as well. As professional installers, we can help ensure that your course is properly added to your property. In doing so, your mini golf course is more likely to last for longer stretches of time – even under the pressures of consistent foot traffic and other forms of wear and tear.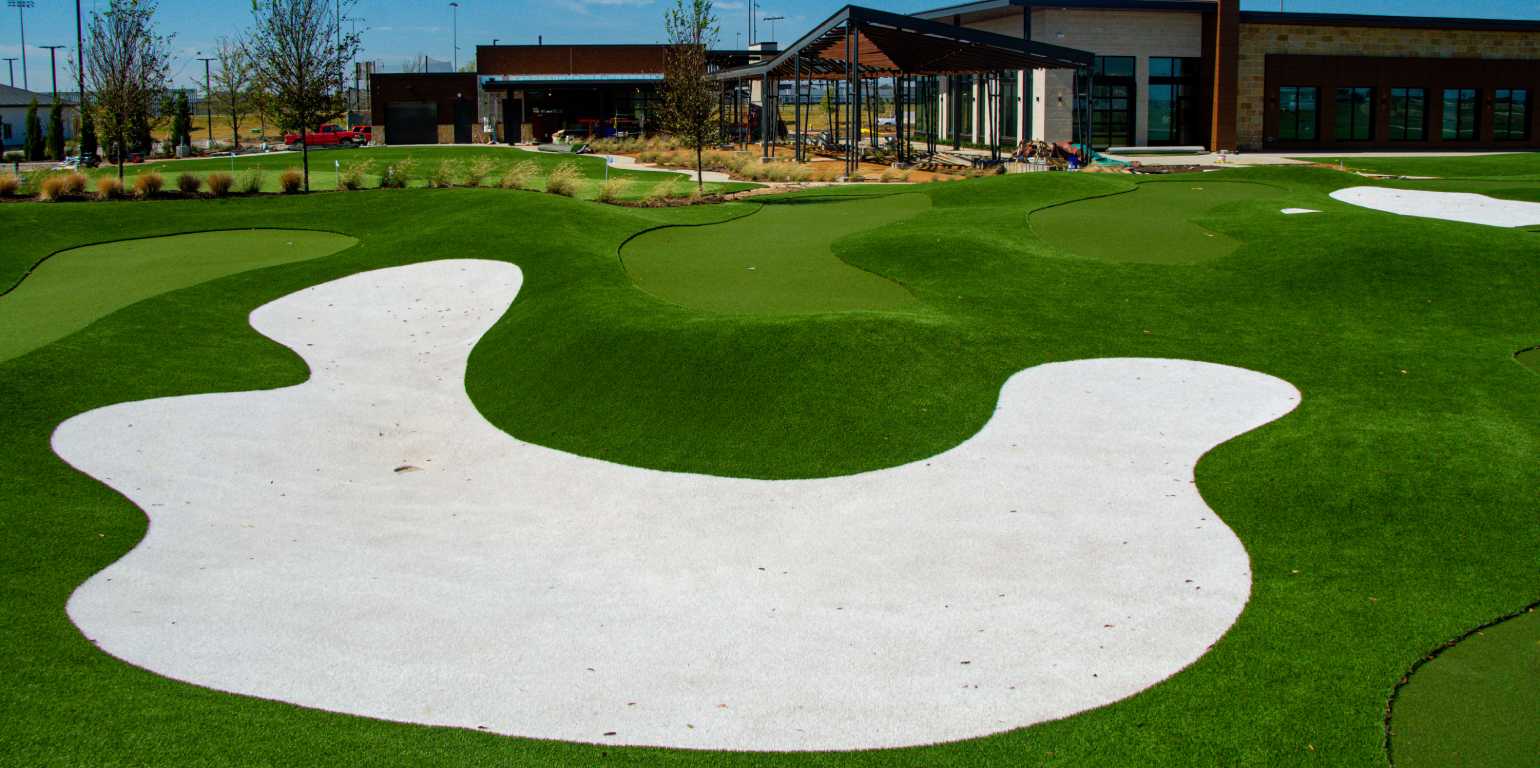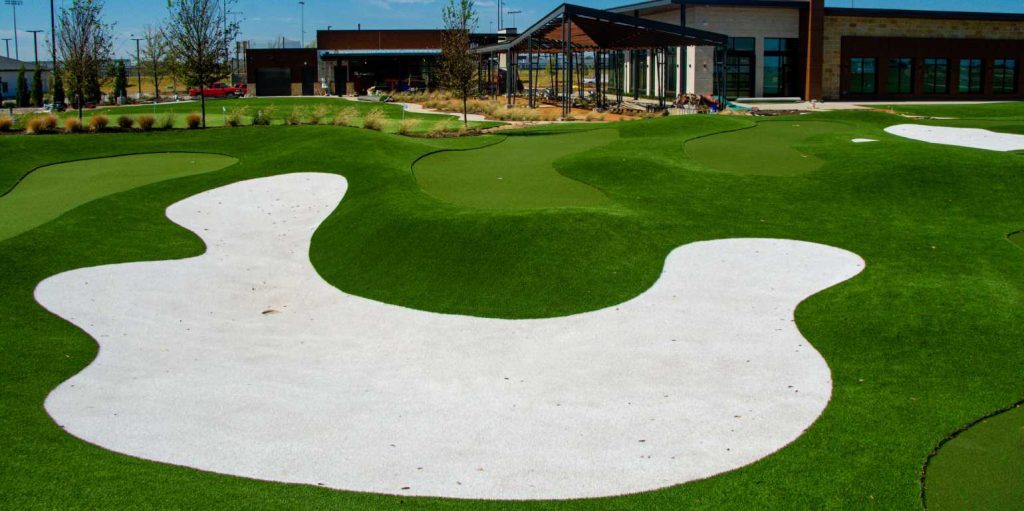 Premium Artificial Golf Grass
At Premier Greens, we offer a variety of artificial grass products and services, such as our mini golf construction service. Any and all of our artificial grass installations feature our premium synthetic grass and artificial turf products, including our artificial golf greens. This remarkable surfacing material provides a fully optimized surface for the game of golf – whether for putting, driving, chipping, or even mini-golf.
Our synthetic golf grass looks and feels just like traditional golf greens. It even provides the ideal response for golf ball bounce and roll. Yet, this is not the only benefit! Our artificial golf turf is also highly durable, low maintenance, and consistently green and even in height throughout its long life. For commercial businesses, this makes it a highly cost-effective surfacing solution for mini golf courses.
Celebrity & Pro Endorsements
The premium quality of our workmanship and artificial golf turf have earned us at Premier Greens numerous endorsements from celebrities as well as professional golfers. Some of the many who enjoy our products and services include PGA Tour Players John Rahm and Paul Casey, as well as two-time Masters Champion Ben Crenshaw.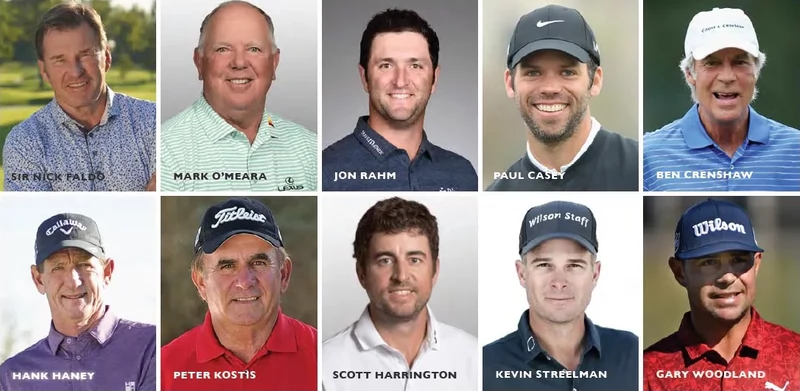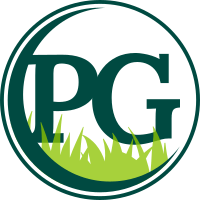 Schedule a Mini Golf Consultation Today
Premier Greens is a leading provider of premium mini golf construction in Dallas, TX and other Northern Texas communities, such as Fort Worth and Plano, TX. Not only do we offer mini golf design, but we also provide professional mini golf installation. Each of our builds comes equipped with our beautiful, low-maintenance, and long-lasting artificial golf greens.
Contact us today to schedule a mini golf construction consultation!