The team from Premier Greens offers premium artificial turf for various indoor and outdoor purposes, including for virtual golf simulators in Dallas, TX. The weather in Dallas can often be less than ideal with rain, hail, winds, or even persistent heat. In these situations, it is typically best to stay indoors. Fortunately, with our artificial golf turf and an indoor golf simulator, home and business owners can have a space to practice or play their favorite game at practically any time.
Artificial Golf Grass From Premier Greens
At Premier Greens, we offer several forms of top-quality artificial turf for a variety of applications in Dallas, TX. One of our most popular synthetic grass products is our celebrity-endorsed artificial golf grass. This incredible product emulates both the look and feel of professional quality conventional golf grass. As such, it can provide indoor and outdoor putting greens, golf courses, and mini-golf courses with an ideal surface for playing and practicing on.
Our artificial golf turf also provides the same benefits of our other artificial grass surfaces. This includes unchanging visual appeal, durability, and little to no maintenance. This makes our indoor or outdoor golf installations, including our artificial turf for golf simulators, both beautiful and resilient without requiring time-consuming and costly upkeep from home and business owners. So consider adding our synthetic golf grass to your indoor golf simulator setup in Dallas, Texas today!
Why Install an Indoor Golf Simulator?
Golf is a sport enjoyed by millions of people worldwide, but not everyone has the time or the luxury of living near a golf course. This is where owning a golf simulator comes in handy. Whether you are a homeowner or a business owner in Dallas, TX, having an indoor golf simulator allows you to practice your swing, perfect your technique, and even play a round of golf from the comfort of your own home, office, or other commercial space.
Homeowners can benefit from a virtual golf simulator as it provides a fun and entertaining way to bond with family and friends. From this, it can be a great addition to any game room or entertainment space! Business owners, on the other hand, can use a golf simulator as a unique way to attract customers or clients, or even as a team-building activity for employees. Overall, owning a golf simulator can be a smart investment for anyone who loves golf and wants to improve their skills or simply enjoy the game in the comfort of their own space.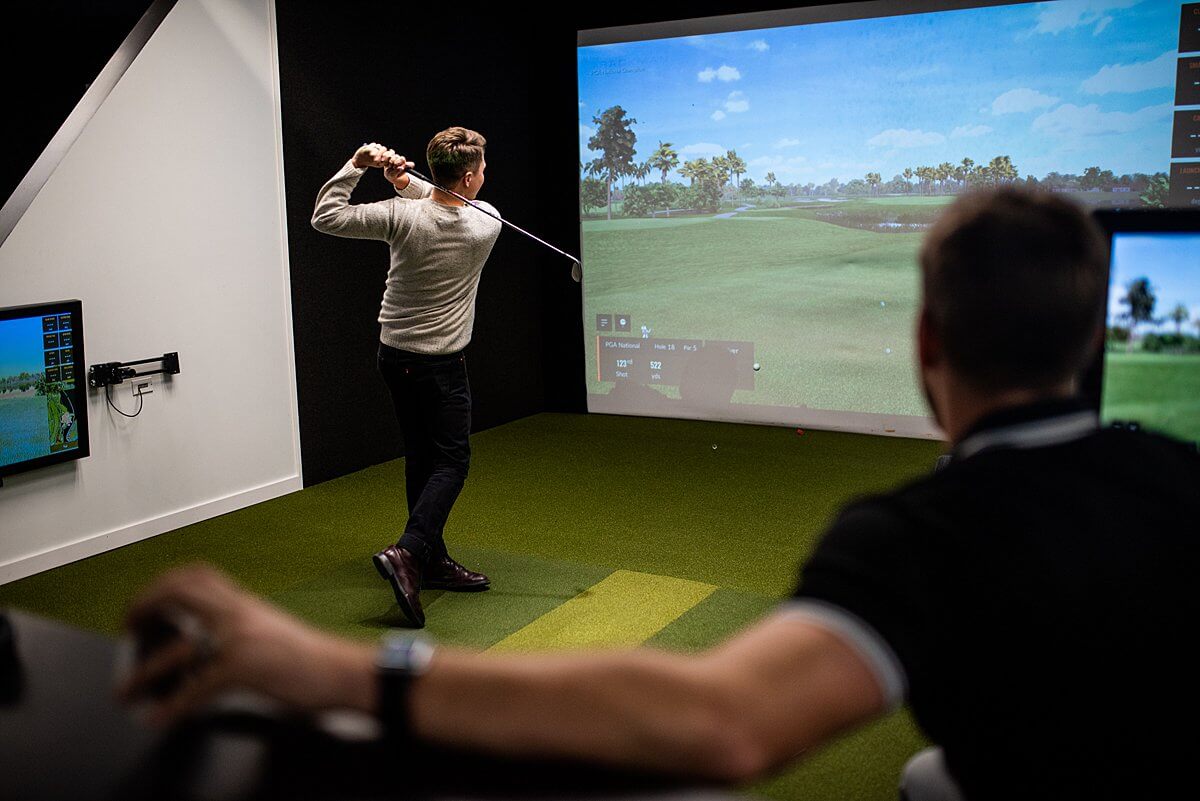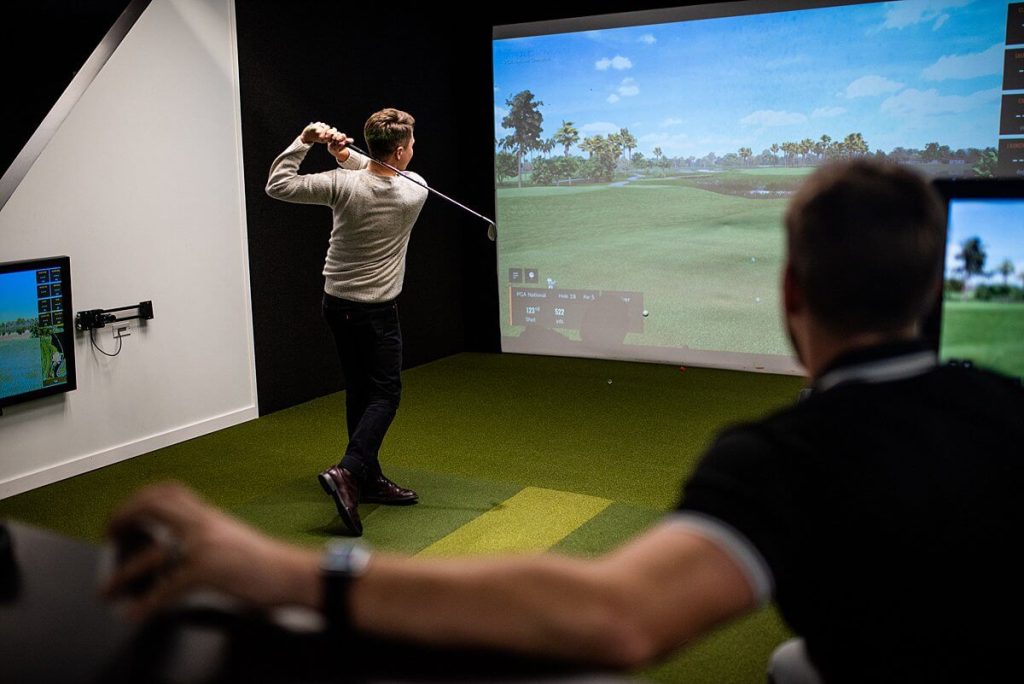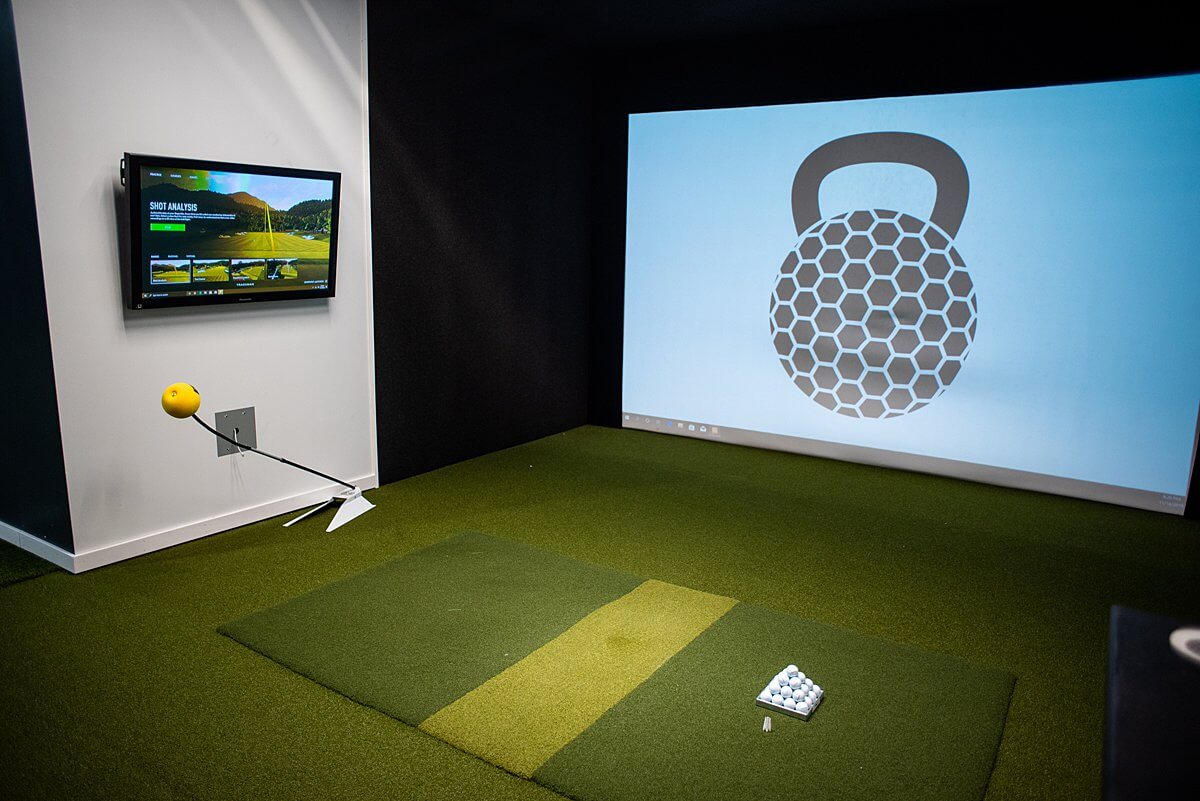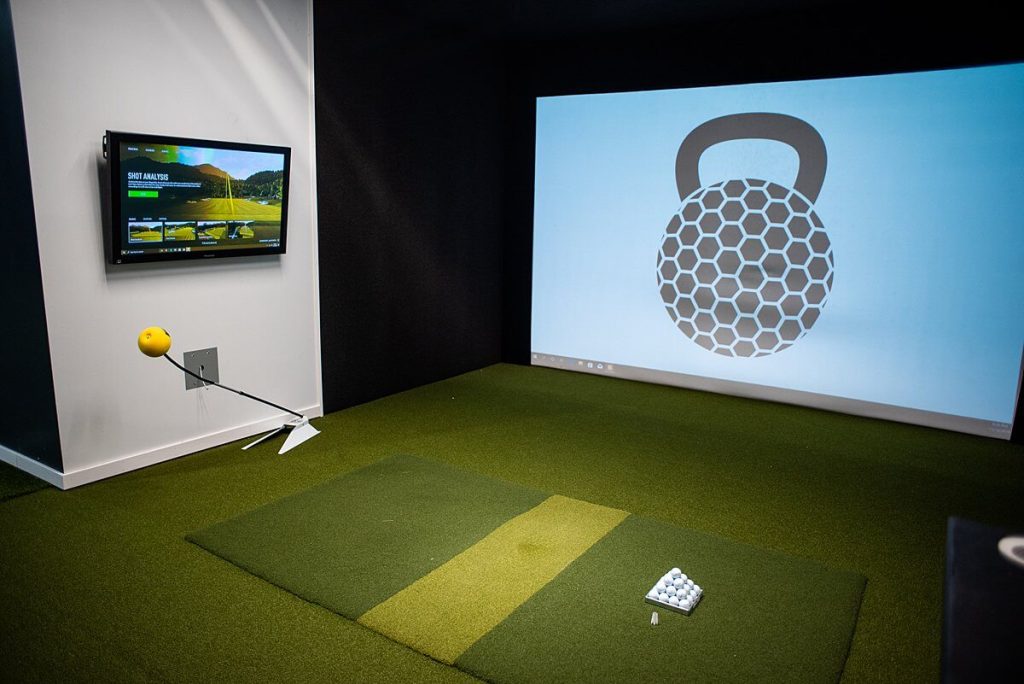 Artificial Turf for Golf Simulators in Dallas, TX
At Premier Greens, our team can combine indoor golf simulators with our artificial golf grass, creating a truly remarkable virtual golfing experience for homeowners, business owners, and their guests in Dallas, TX. One of the main advantages of owning a golf simulator is that it allows you to play golf year-round, regardless of the weather conditions outside. Golf simulators can also help save time and money by eliminating the need for expensive golf course fees or travel expenses.
By combining a simulator with our artificial golf turf, home and business owners can take these benefits further and even add new advantages to their setup. Our indoor synthetic golf grass aids in creating a golf experience free from inclement weather, and it also helps reduce upkeep costs – by requiring little maintenance. Our artificial golf turf also offers a surface that is highly durable, making the turf for your indoor golf simulator and its course or driving range resistant to wear and tear, which also makes it long-lasting.
Premier Greens Installs Indoor Artificial Turf for Numerous Applications
Equipping indoor settings with beautiful, low-maintenance artificial turf is one of the many services our team excels at here at Premier Greens. We offer several specialized types of artificial grass and synthetic turf that can be ideal for numerous indoor applications.
Some of our artificial turf products for indoor settings include: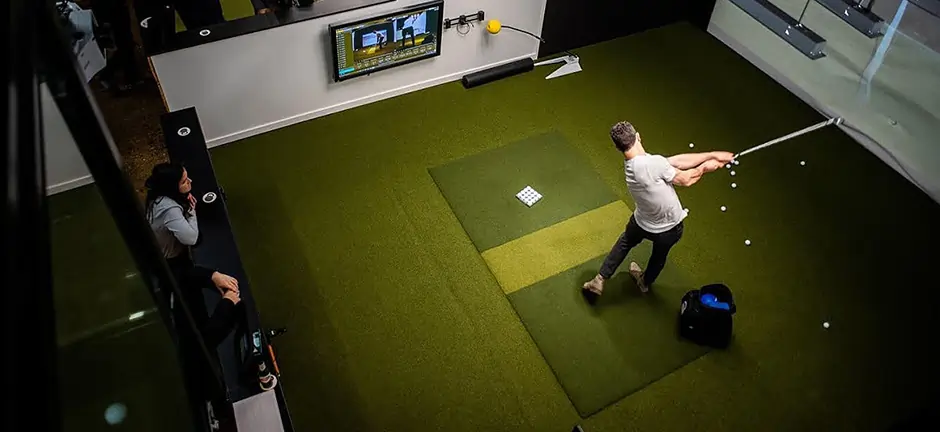 With these products, we can help you transform indoor spaces on residential and commercial properties in Dallas, TX. For example, our artificial playground turf can help create safer, cleaner indoor playgrounds, while our synthetic athletic turf can help create better indoor surfaces to run and train on.
Contact Us Today to Learn More About Golf Simulators & Artificial Grass!
At Premier Greens, our artificial turf for golf simulators can help take your virtual golf experience to the next level in Dallas, TX. It provides a highly realistic and playable surface that is ideal for indoor golf simulators in residential and commercial settings. Contact us today to learn more and get a quote!