Premier Greens is a leading provider of premium artificial grass in Dallas, TX. Our team not only supplies the North Texas area with exceptional artificial turf products, but they also offer expertise in synthetic grass design and installation. Whether for a home's backyard, a retail storefront, an office park, or a golf facility, we help bring artificial grass visions and dreams to life for a variety of residential and commercial properties.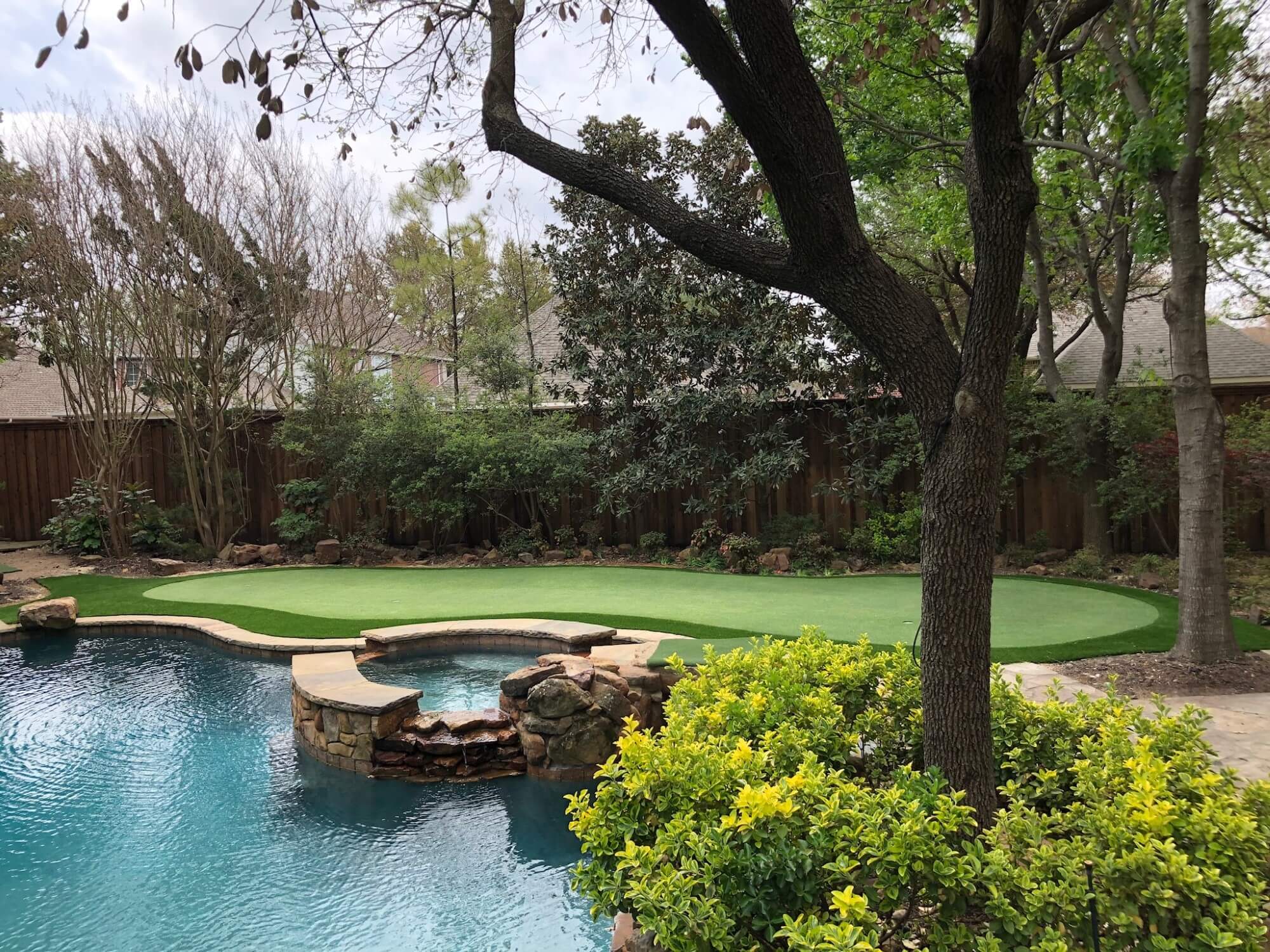 Benefits of Artificial Grass From Premier Greens.
For home and business owners, making the switch from traditional grass to artificial grass from Premier Greens can lead to several benefits, which can even help you save time and money. Some of the many benefits of owning an artificial grass lawn or landscape on your Dallas, TX property include the following:
Consistently lush, green surfaces all year round
Low maintenance surfacing

No trimming or mowing
No fertilizing
No de-weeding
No irrigating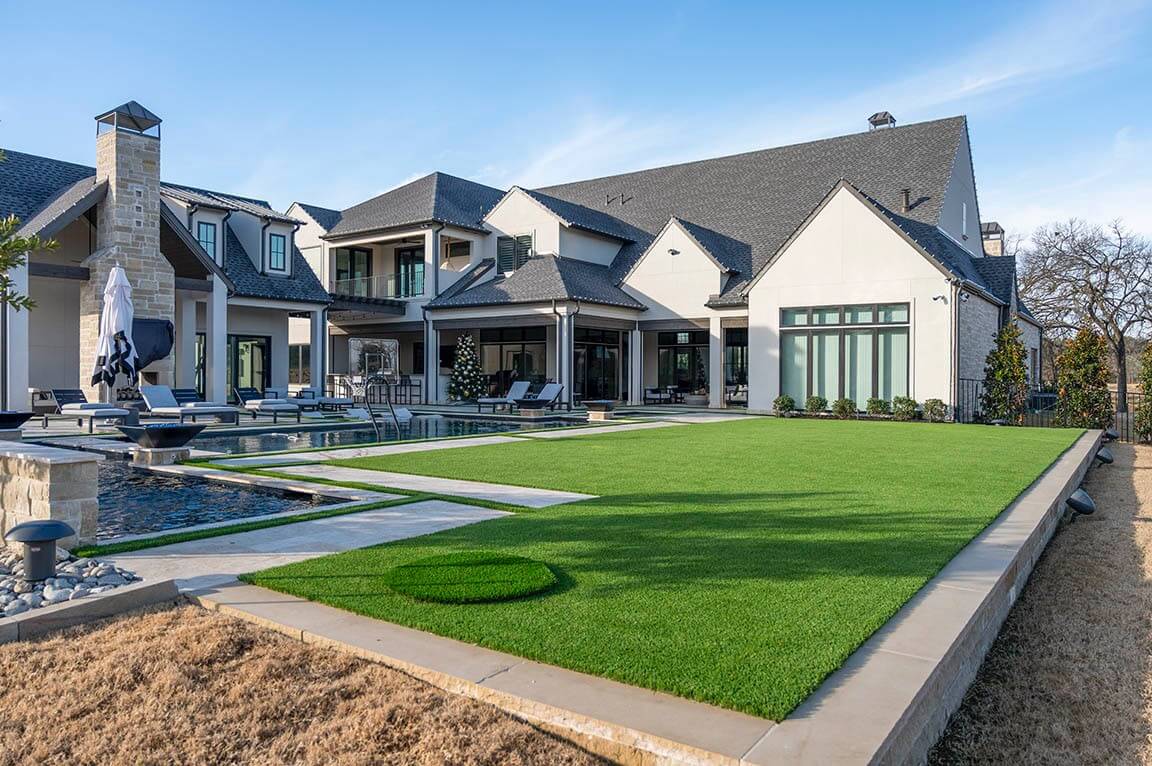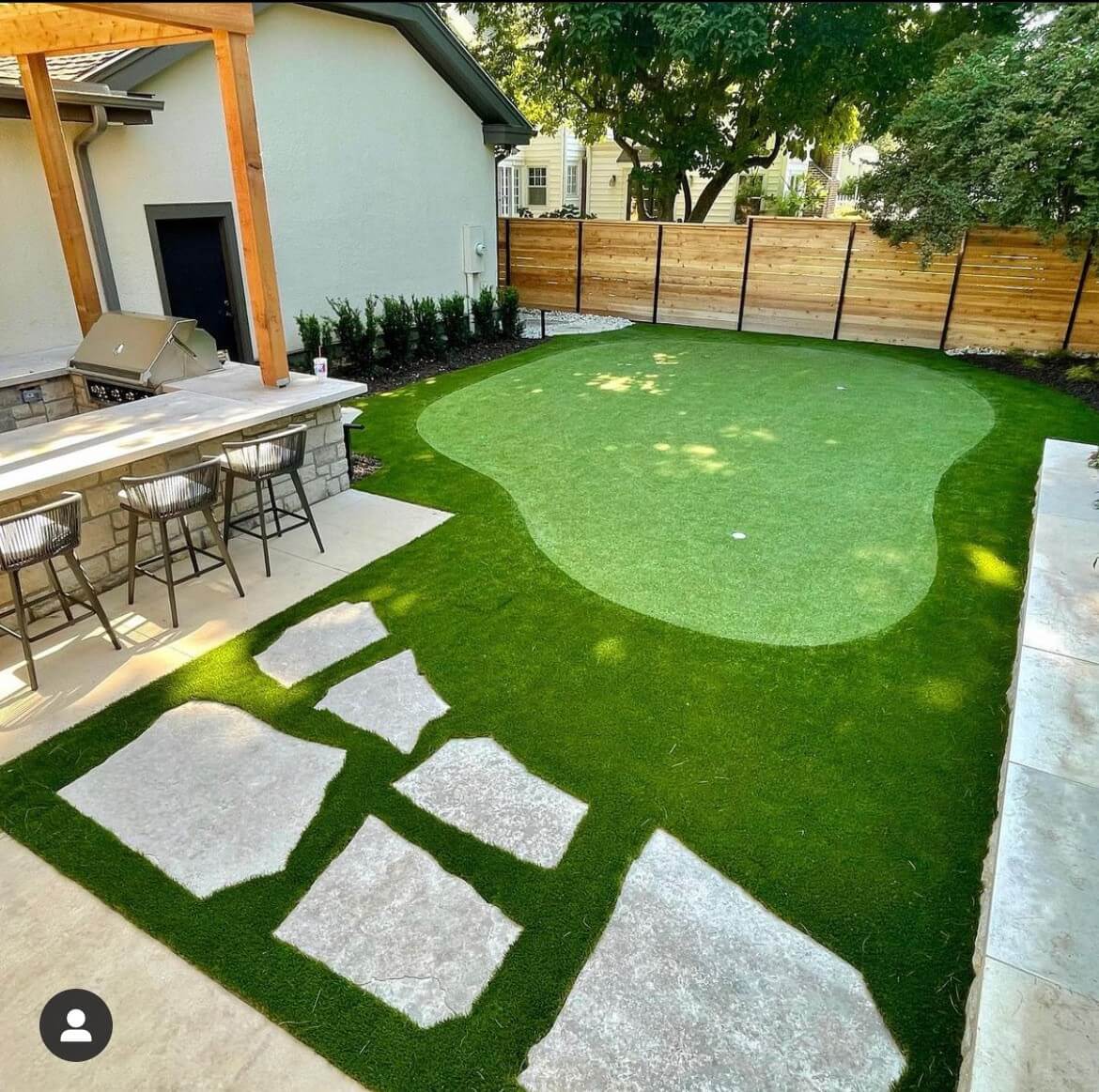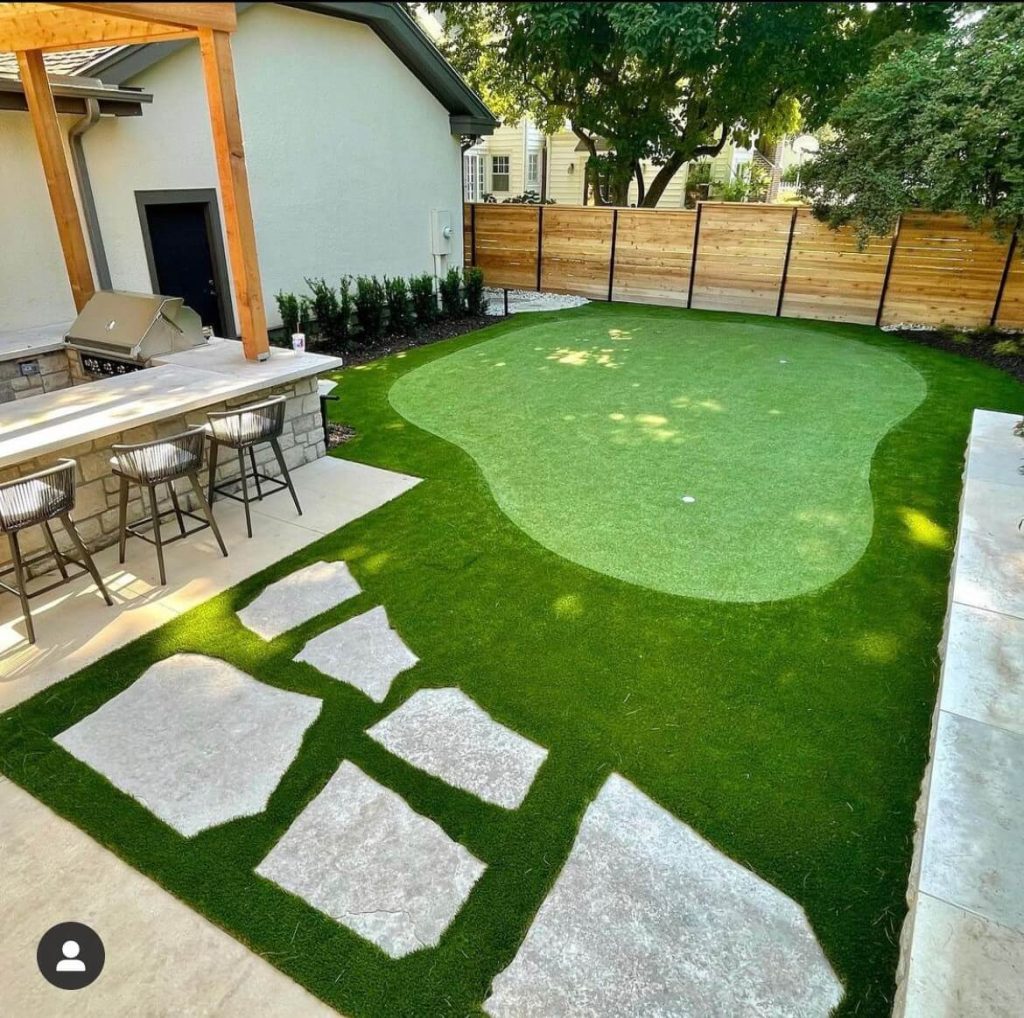 Resilience to wear and tear
No traditional grass allergens
Environmentally friendly lawns and landscapes
Quick drainage
Drought tolerance
Cost-effective surfacing
And many more!
By switching to our incredible synthetic turf, you can own a beautiful, green surface that provides you with a number of considerable advantages – rather than responsibilities.
Why Choose Premier Greens for Synthetic Grass?
There are several remarkable reasons why Premier Greens is the top choice for synthetic grass in Dallas, TX and numerous other North Texas communities. However, two of the most essential reasons include our high-quality products and expertise in artificial turf design and installation. Details on these reasons include:
High-Quality Synthetic Turf Products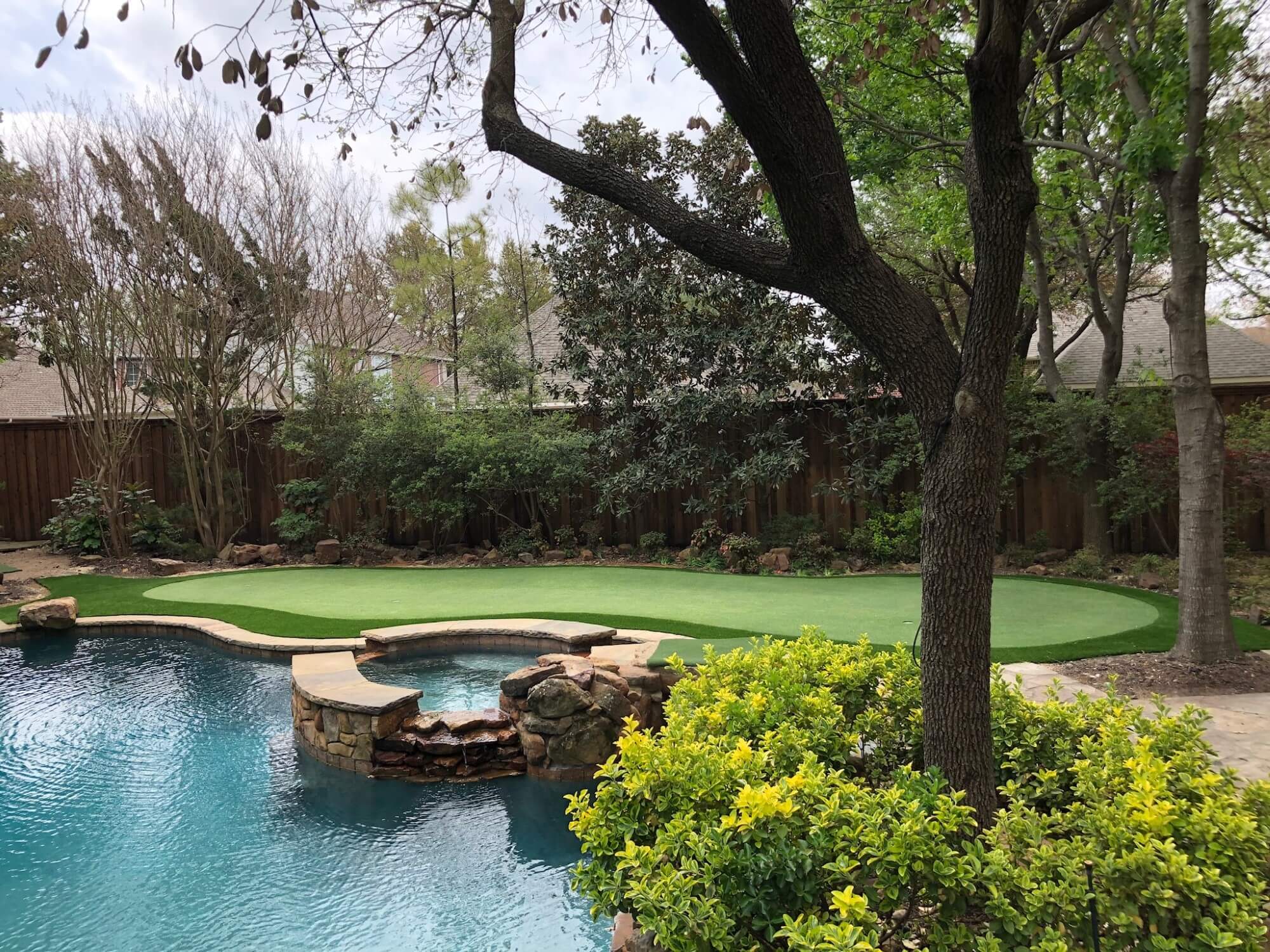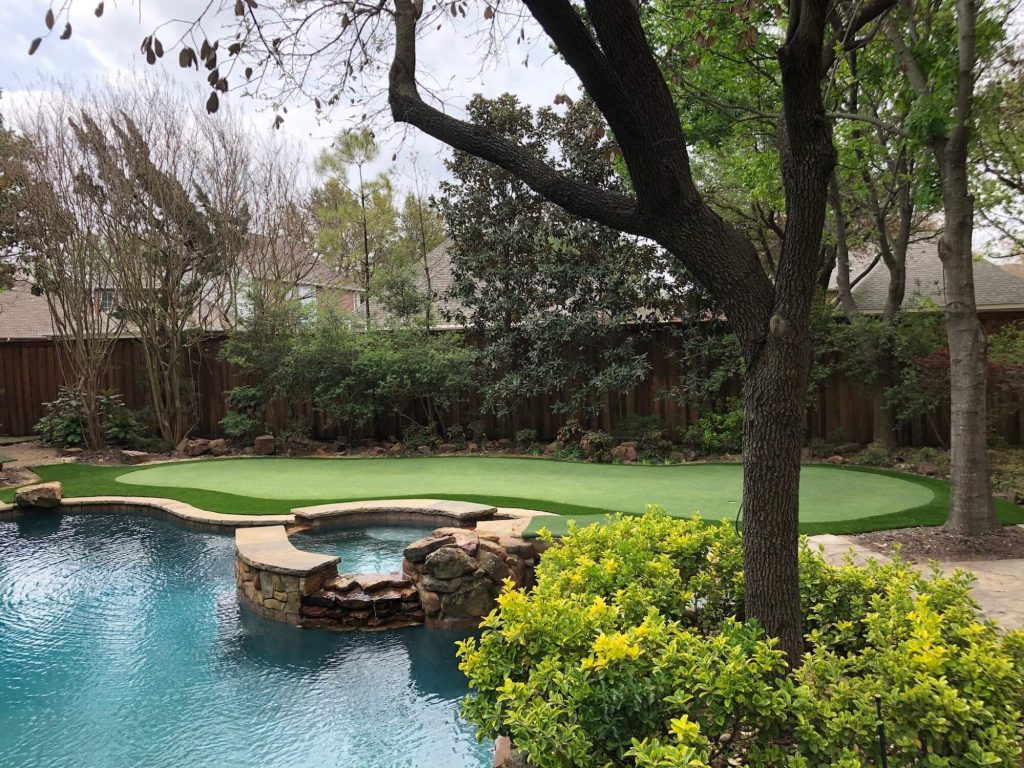 At Premier Greens, we offer our customers a product that is among the best artificial turf on the market. Our synthetic grass provides several benefits, including a stunningly green appearance, consistency, little upkeep, durability, and more. It has been specially designed and produced to replicate the look and feel of conventional grass surfaces over extended periods of time. As a result, our artificial turf and its synthetic blades hold their shape and withstand matting down and fading throughout their long life as lawns, landscapes, and even putting greens. In doing so, you can enjoy a more consistent and even grass surface for years.
Design & Installation Expertise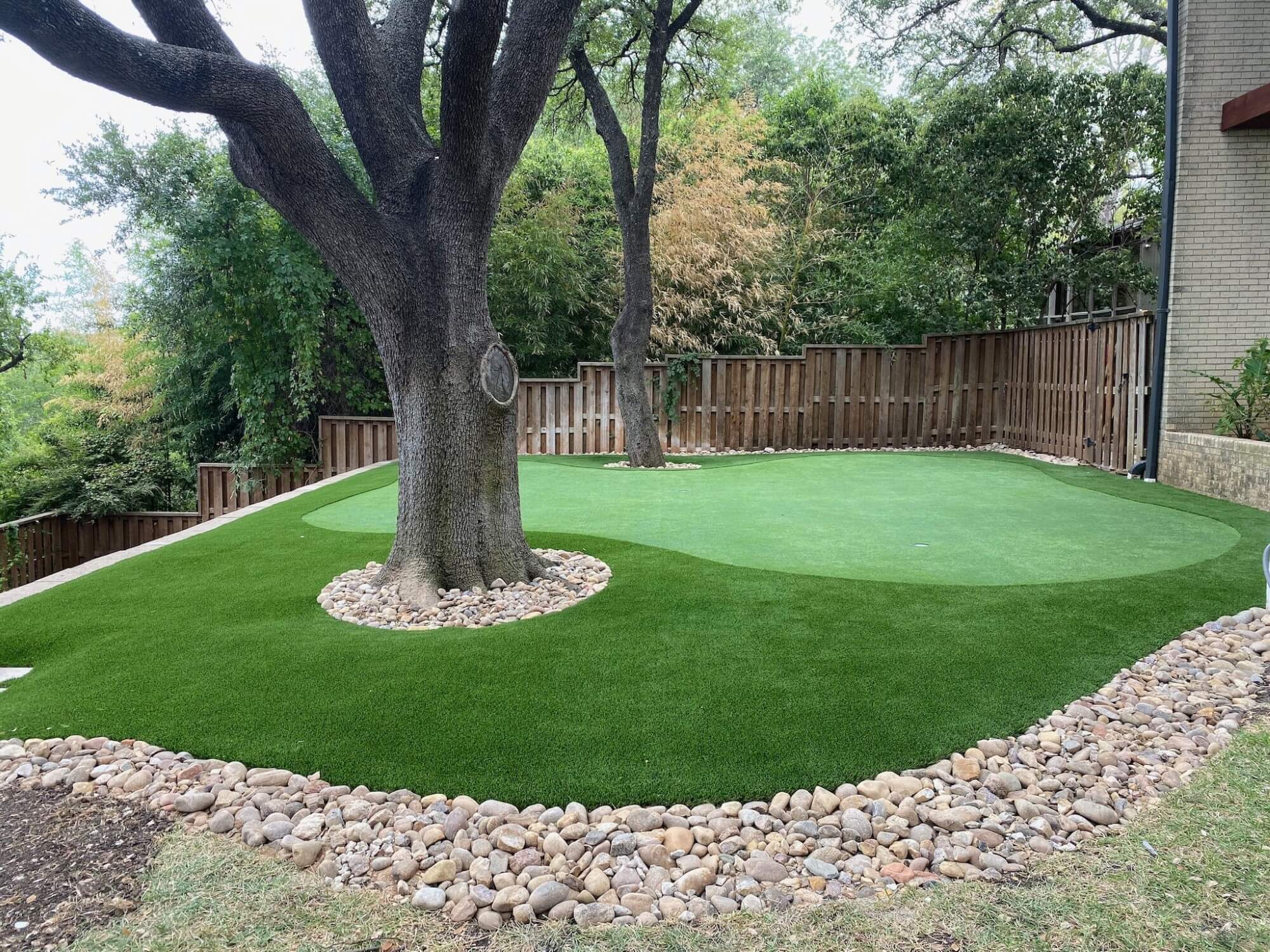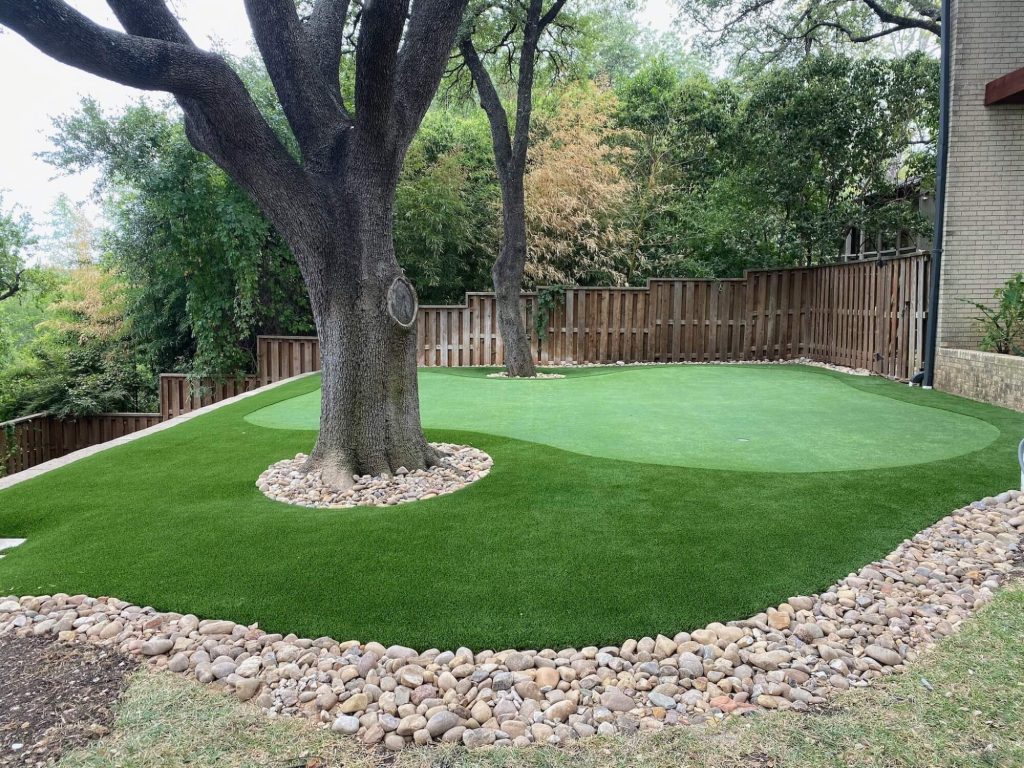 The team from Premier Greens not only supplies properties throughout Northern Texas with premium artificial grass, but we also provide unmatched expertise in artificial grass design and installation. Our team can handle nearly any type of synthetic turf project. We have experience with residential lawns, commercial landscapes, and even PGA-caliber putting greens. At Premier Greens, we take your style along with the rest of your property's greenery into consideration to help create an artificial grass installation that seamlessly blends and suits your needs. As a result, you can attain the synthetic grass lawn, landscape, or putting green of your dreams.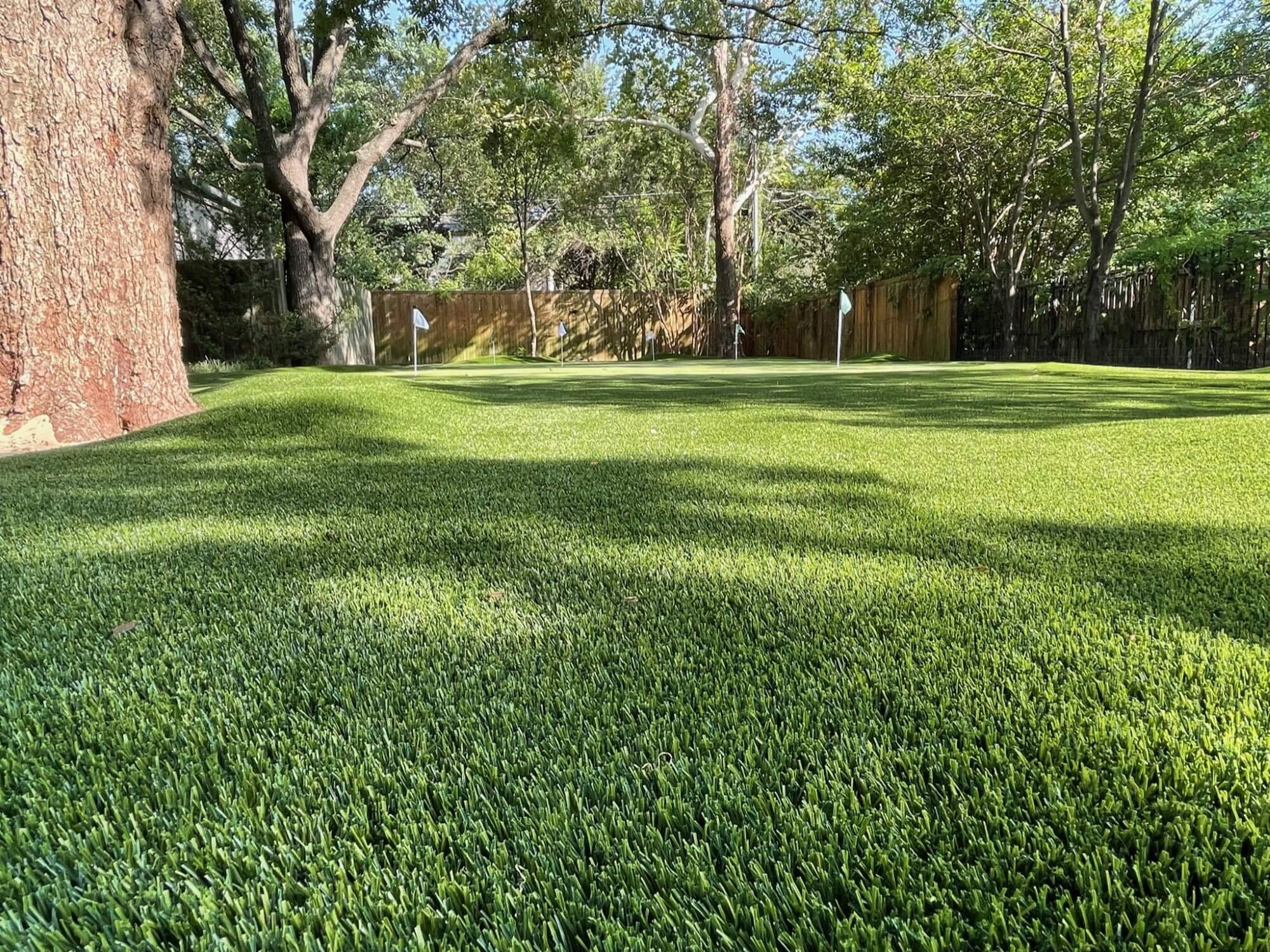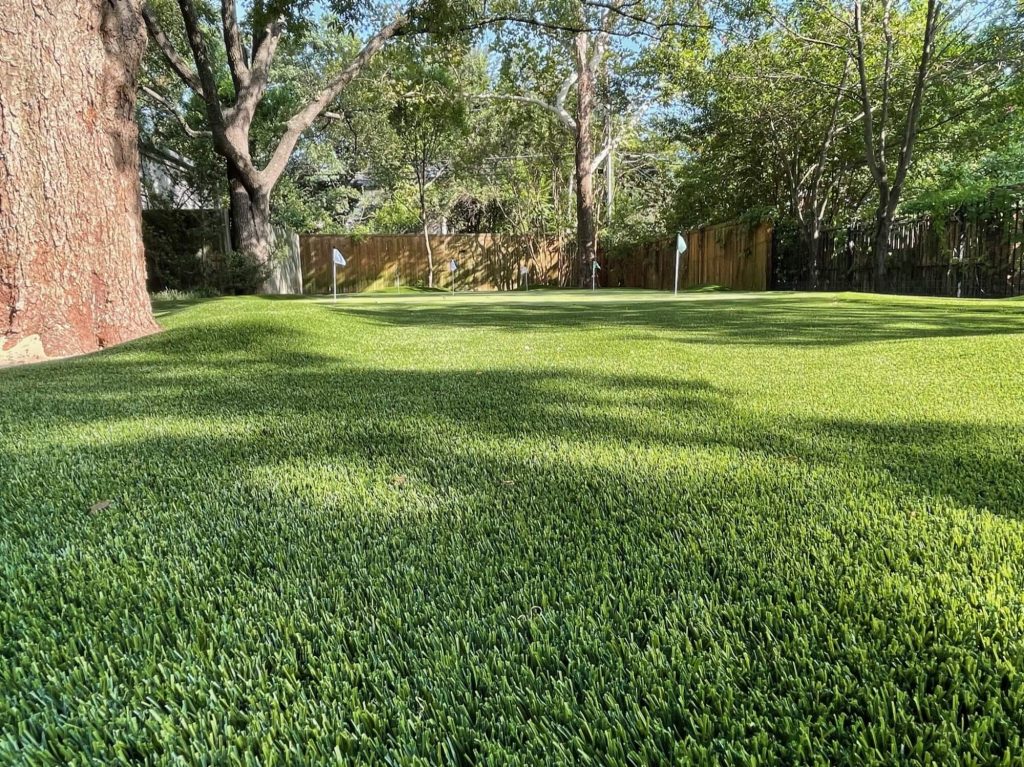 Our Selection of Artificial Turf Types
At Premier Greens, we offer several specialized types of artificial grass and synthetic turf to help address different needs in Dallas, Fort Worth, and other Texas communities. Our selection of artificial turf includes:
Our premium artificial grass is an amazing surfacing material with multiple specializations. For example, our artificial pet grass stands up to the wear and tear of pets and dogs of all sizes, while our synthetic playground turf can help keep children safer while playing. To learn more about all our artificial grass types have to offer, contact us today!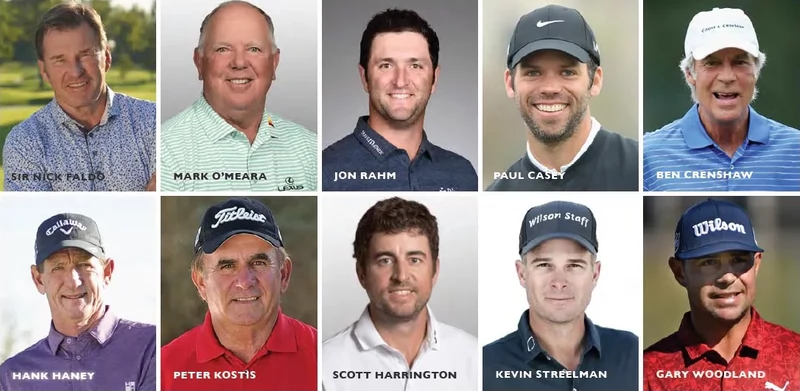 Professional & Celebrity Endorsements.
There are few artificial grass companies that can say they have been endorsed or adored by professional golfers and celebrities. Fortunately, at Premier Greens, we can truthfully make this claim! Our premium artificial golf grass is endorsed by numerous professional golfers, including PGA Tour Players John Rahm and Paul Casey as well as 2-time Masters Champion Ben Crenshaw. Some of our synthetic golf turf even resides on the private residences of celebrities from Adam Levine to Samuel L. Jackson.
Areas We Serve:
At Premier Greens, our team supplies and installs artificial grass in numerous North Texas areas, including:
Addison
Aledo
Allen
Anna
Argyle
Aubrey
Balch Springs
Carrollton
Celina
Colleyville
Coppell
Dallas
Denton
Double Oak
Fairview
Farmers Branch
Fort Worth
Flower Mound
Frisco
Gunter
Highland Park
Hurst
Hutchins
Irving
Keller
Las Colinas
Lewisville
Mckinney
Melissa
Plano
Preston Hollow
Prosper
Richardson
Roanoke
Rockwall
Rowlett
Sherman
Southlake
Sunnyvale
Wilmer
Get a Quote for Artificial Grass in Dallas, TX Today!
High-quality artificial grass from Premier Greens provides homes, businesses, parks, and more in Dallas, TX and other communities with premium, lush, green surfaces. Unlike traditional grass, our artificial turf is evergreen, durable, low maintenance, and drought-tolerant. These benefits, along with our expertise in synthetic grass design and installation, make our artificial grass lawns and landscapes an ideal addition to nearly any property.
Contact us today to learn more about our artificial grass and installation service!