At Premier Greens, we offer premium artificial grass solutions tailored for homes, businesses, and more in the heart of Irving, TX. Outdoor spaces in the area are cherished by homeowners and businesses alike, and the demand for lush, low-maintenance lawns and beautiful landscapes is ever-present. Fortunately, our team is helping to revolutionize outdoor areas in Irving with our various synthetic grass options – from residential lawns to PGA-caliber artificial putting greens. Learn more about our artificial turf options in Irving, Texas, below: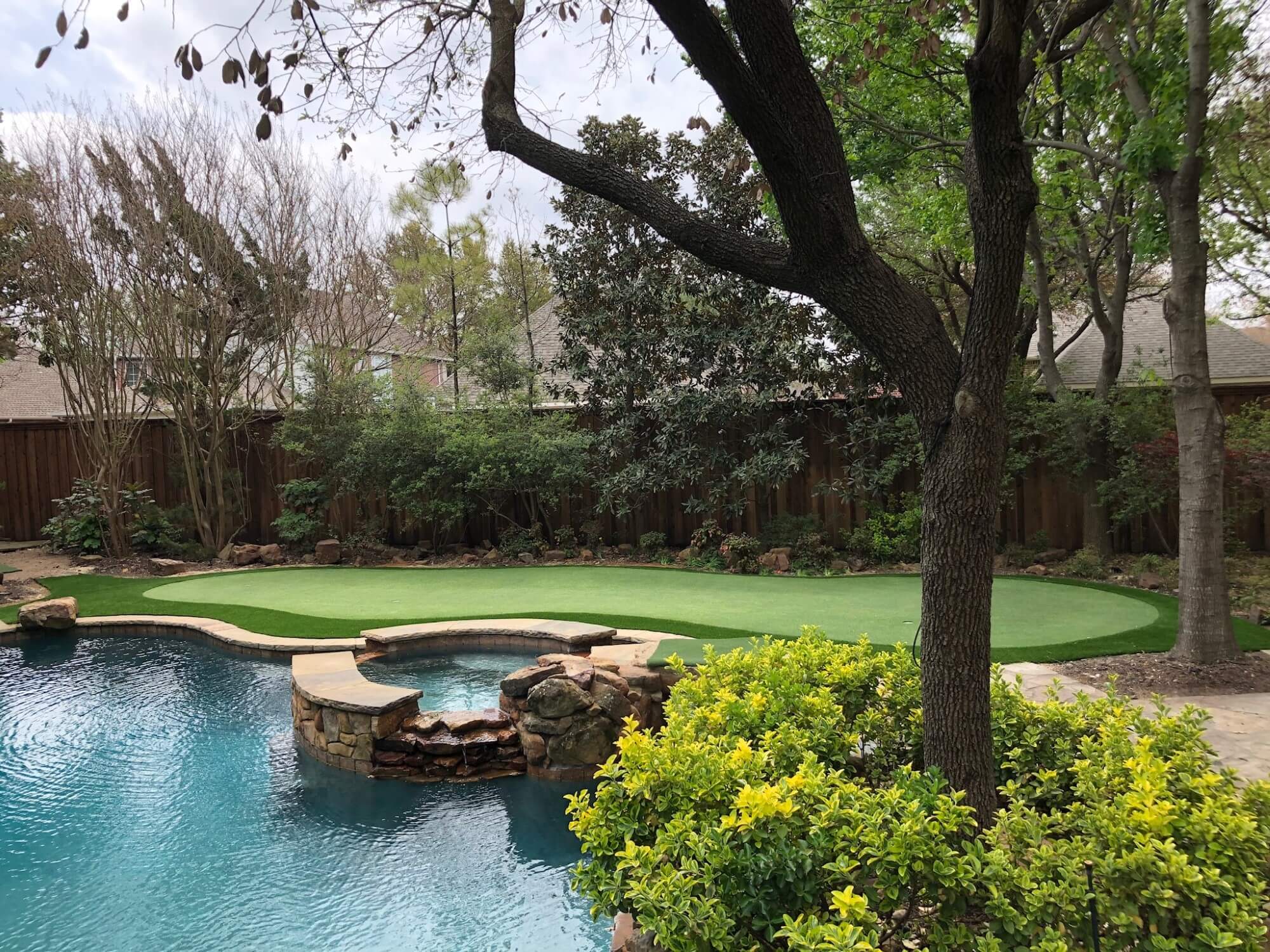 Residential Lawn Grass
Imagine having a perfectly manicured lawn year-round without the hassle of mowing, watering, or fertilizing. Premier Greens offers a range of residential artificial grass options that can transform your front or backyard into a lush, green oasis. Homeowners in Irving are choosing Premier Greens for their lawns for numerous reasons, including the realistic appearance of our turf, its few maintenance needs, and its durability.
Our artificial grass lawns look and feel remarkably similar to traditional grass. They boast a rich green color and a soft, realistic texture that will have your neighbors wondering how you maintain such a pristine lawn. Best of all, this appearance is maintained without requiring time-consuming and costly maintenance, so you can say goodbye to chores like mowing and watering. And while the Texas weather can be tough on conventional grass, our premium synthetic turf is designed to withstand harsh weather conditions.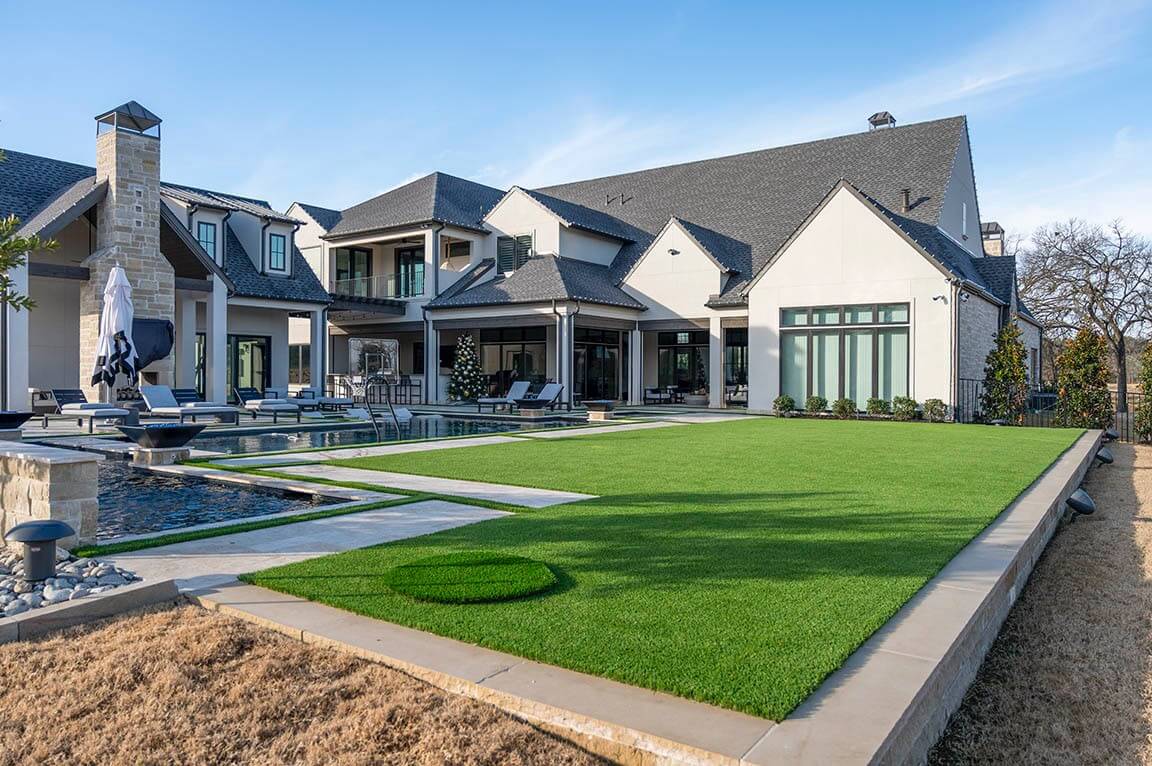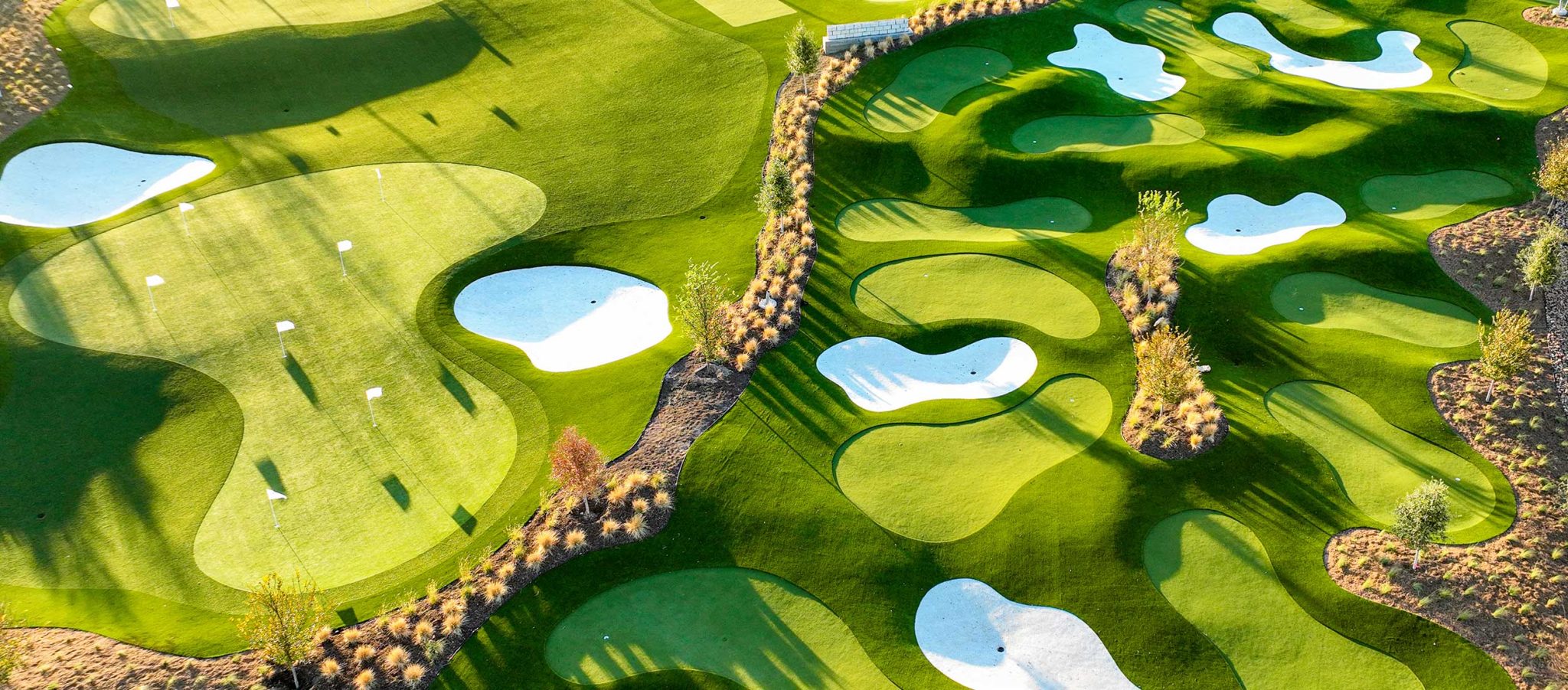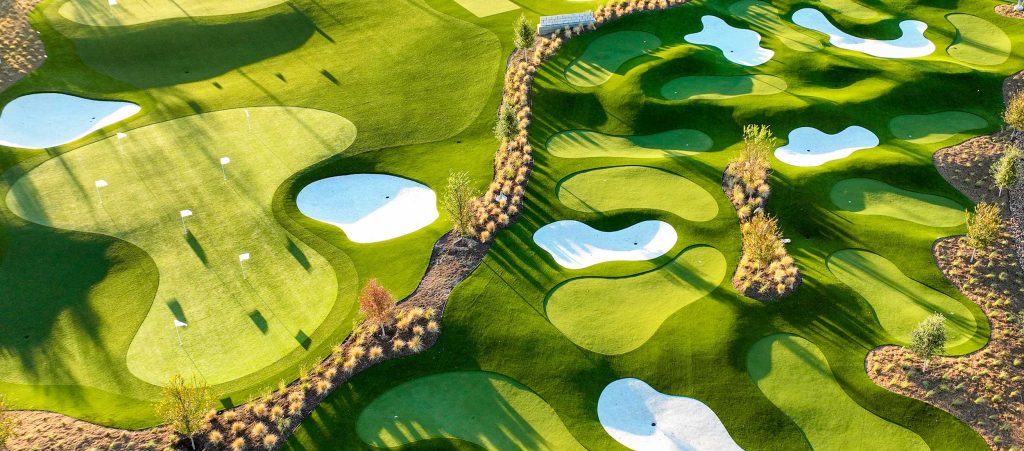 PGA-Caliber Artificial Golf Grass and Putting Greens
For golf enthusiasts in Irving, Premier Greens takes outdoor enjoyment to a whole new level with our PGA-caliber artificial grass for putting greens and other golf applications. Our synthetic golf greens mimic the texture and performance of traditional golf grass, giving golfers an authentic putting experience wherever it is installed – even in the comfort of their own backyard in Irving, Texas.
Whether you want a small putting green or a full-sized golf course, the team at Premier Greens can design and install a custom solution that meets your specifications. And even with Irving's scorching summers, you can be assured that the weather will not affect the quality of our artificial golf grass and backyard putting greens. Our premium golf turf is specially engineered to remain in top-notch condition year after year.
Commercial Artificial Grass
In Irving, TX, businesses are also reaping the benefits of Premier Greens' commercial artificial grass solutions. Whether it is a hotel, office complex, or retail space, the advantages of our commercial-grade turf are clear. With it, businesses can own a lush, green landscape that can help make their commercial property stand out. Businesses can also reduce expenses on landscaping with our commercial synthetic grass, including on their water bills – since our turf never needs to be watered. Lastly, our commercial lawns and landscapes are highly durable, which makes them ideal for areas with plenty of foot traffic.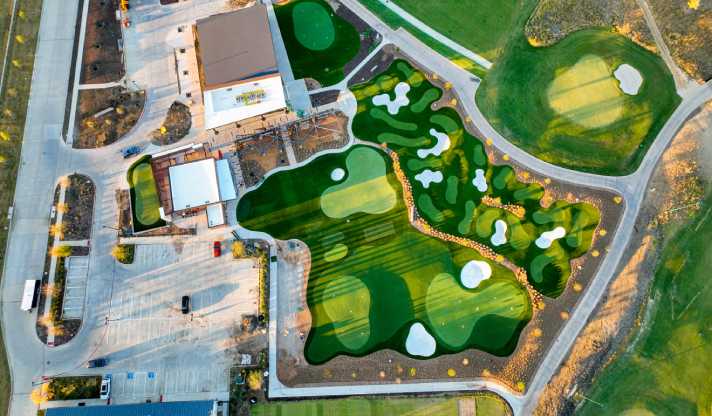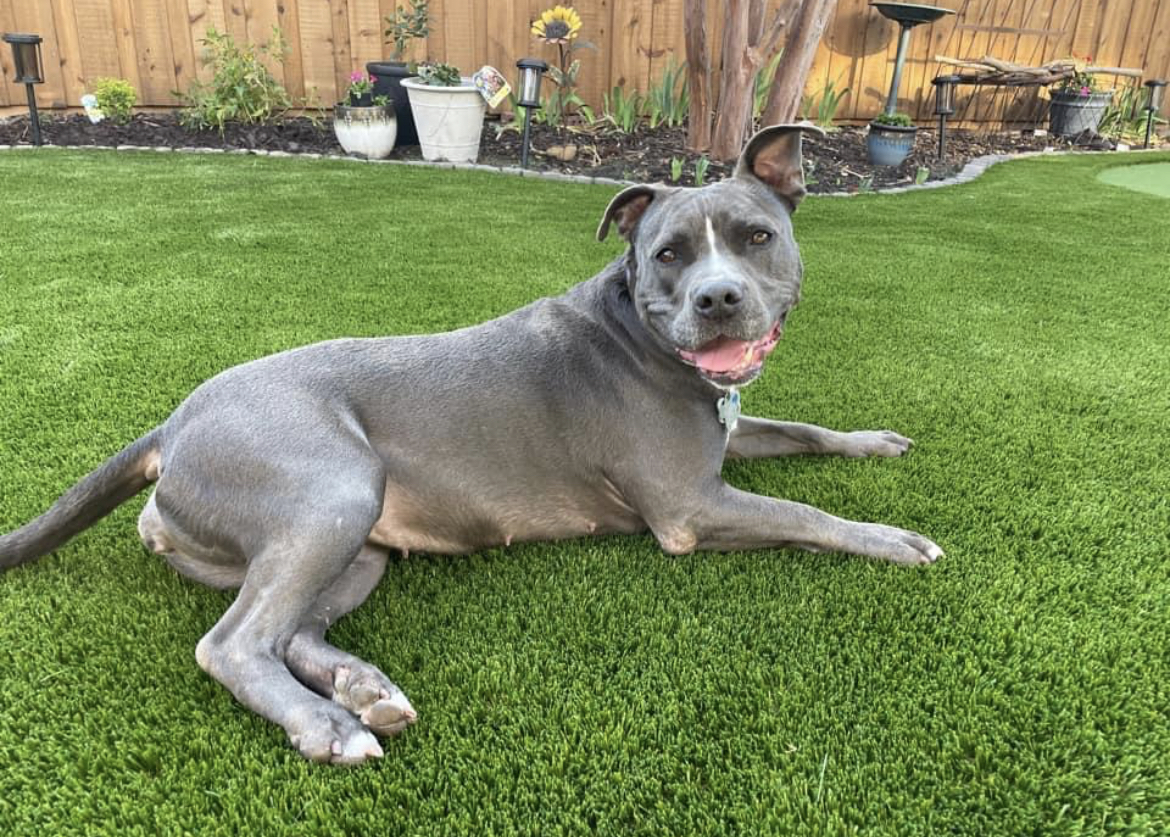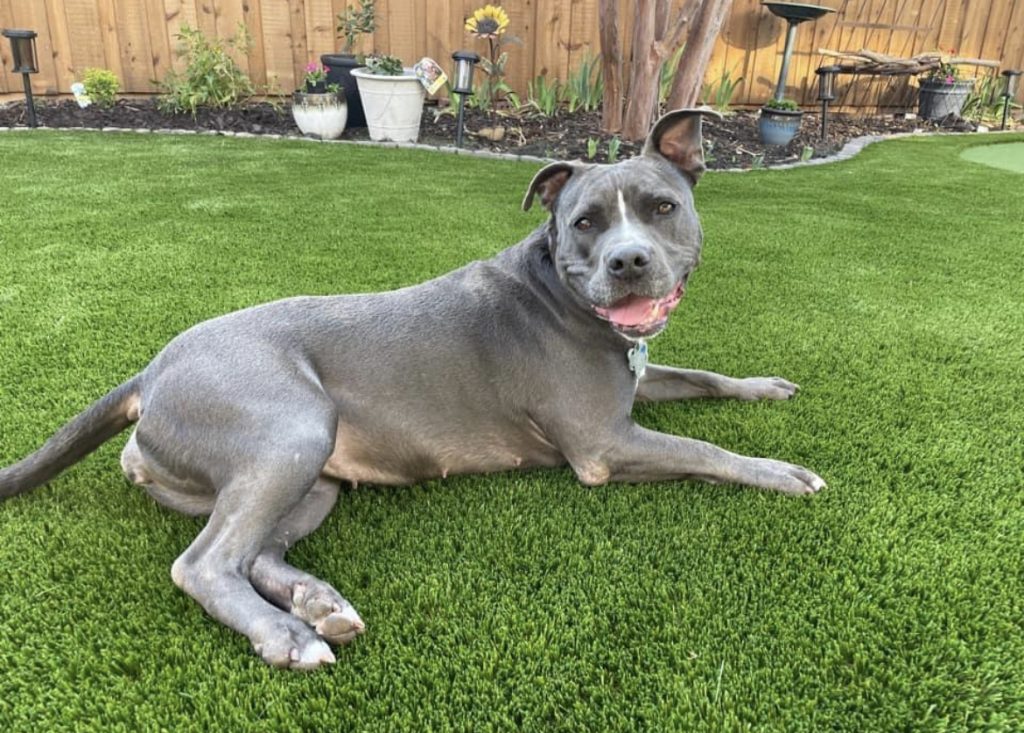 Dog and Pet Grass
For pet owners in Irving, having a pet-friendly outdoor space is a top priority. Premier Greens offers specialized artificial dog and pet turf that is designed with the needs of your furry friends in mind. Our synthetic pet turf is equipped with excellent drainage capabilities, helping to ensure that urine and rainwater quickly drain away and leave the surface dry and odor-free. This drainage also makes our pet grass easier to clean, helping you provide a more hygienic surface for your pets. Plus, while dogs can be rough on grass surfaces, our artificial dog and pet grass is tough and resilient. This makes it able to withstand digging, running, and playful antics without showing signs of wear and tear.
Playground Turf
Irving's families are also benefiting from artificial playground grass solutions from Premier Greens. Our synthetic playground turf is engineered to provide a safer surface for kids to play on. This is because it helps reduce the risk of injuries from falls and provides a more cushioned landing. In doing so, schools, daycare centers, and residential playgrounds can all benefit from its added safety as well as its low maintenance requirements. Best of all, it stays green and inviting for years without constant upkeep!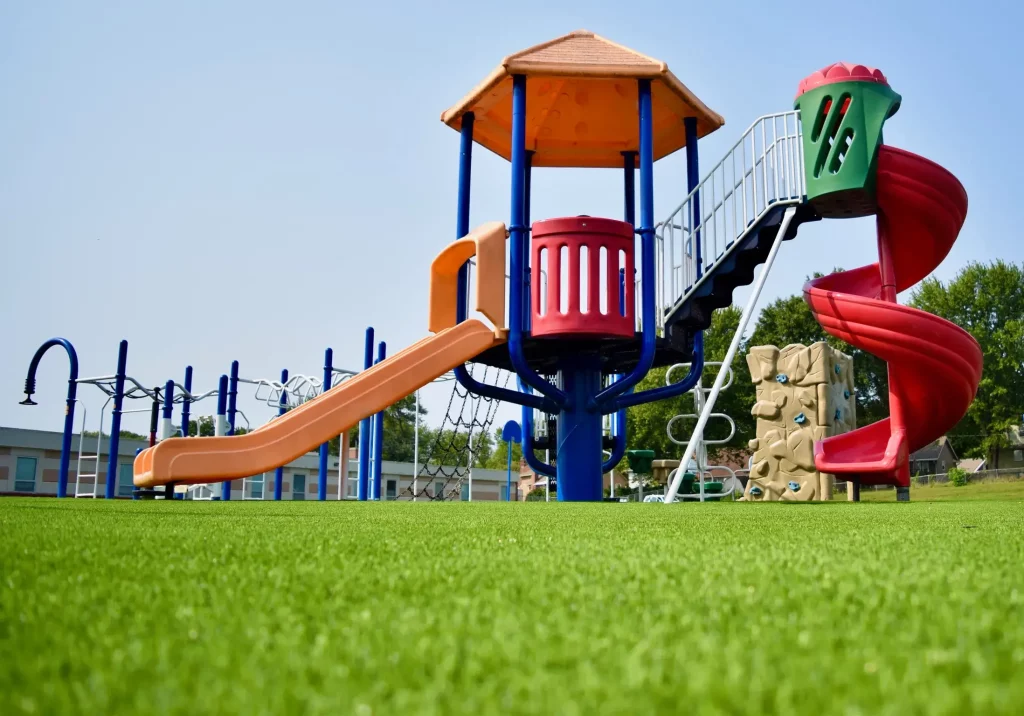 Contact Premier Greens Today for More Information on Artificial Grass Options and Installation!
Premier Greens and our premium artificial grass solutions are helping to change the way residents and businesses think about and utilize their outdoor spaces in Irving, Texas. With our residential lawn grass, commercial turf, dog and pet grass, playground turf, and professional-quality artificial golf grass, we are transforming properties into vibrant, low-maintenance, and functional green spaces. Contact us today to discover how we can help elevate your Irving property to new heights of beauty and functionality!