Premier Greens offers premium artificial grass products and services in Colleyville, TX. Our many artificial grass options and installation services are ideal for homes, businesses, parks, and so much more. So if you ever envisioned a luscious green lawn that stays perfect throughout the year without constant mowing, watering, or fertilizing; a safer, more vibrant playground for your kids that requires minimal upkeep; or a personal putting green that would make any golf enthusiast green with envy, we have got you covered at Premier Greens. Let us be your provider for top-tier artificial turf in Colleyville, Texas.
The team from Premier Greens is revolutionizing lawns and green spaces with our high-quality synthetic grass that boasts durability, versatility, and eco-friendliness. Designed to withstand virtually all weather conditions, our artificial grass installations offer a superior green alternative for residential and commercial landscapes, playgrounds, pet areas, and golf. Learn more below: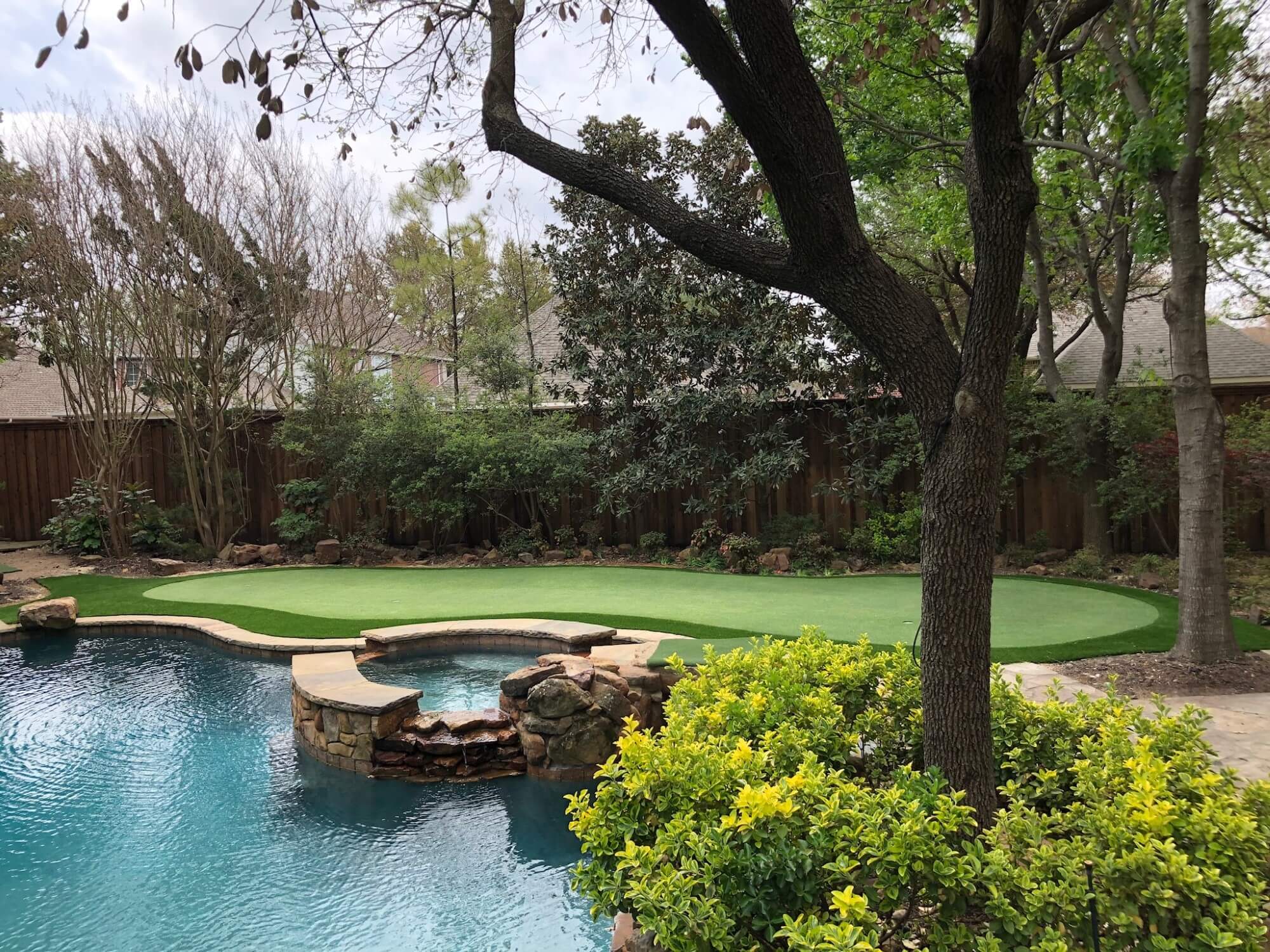 Artificial Grass Lawns for Homeowners
Imagine an emerald green lawn all year round, no matter the weather, with no mowing, watering, or weeding required! Our artificial grass lawns are an investment in the aesthetics of your home, enhancing your curb appeal and saving you from strenuous lawn maintenance routines. Our residential artificial grass is perfectly suited to the Texas climate, remaining vibrant in the scorching summer heat and beautifully lush in the cooler winter months.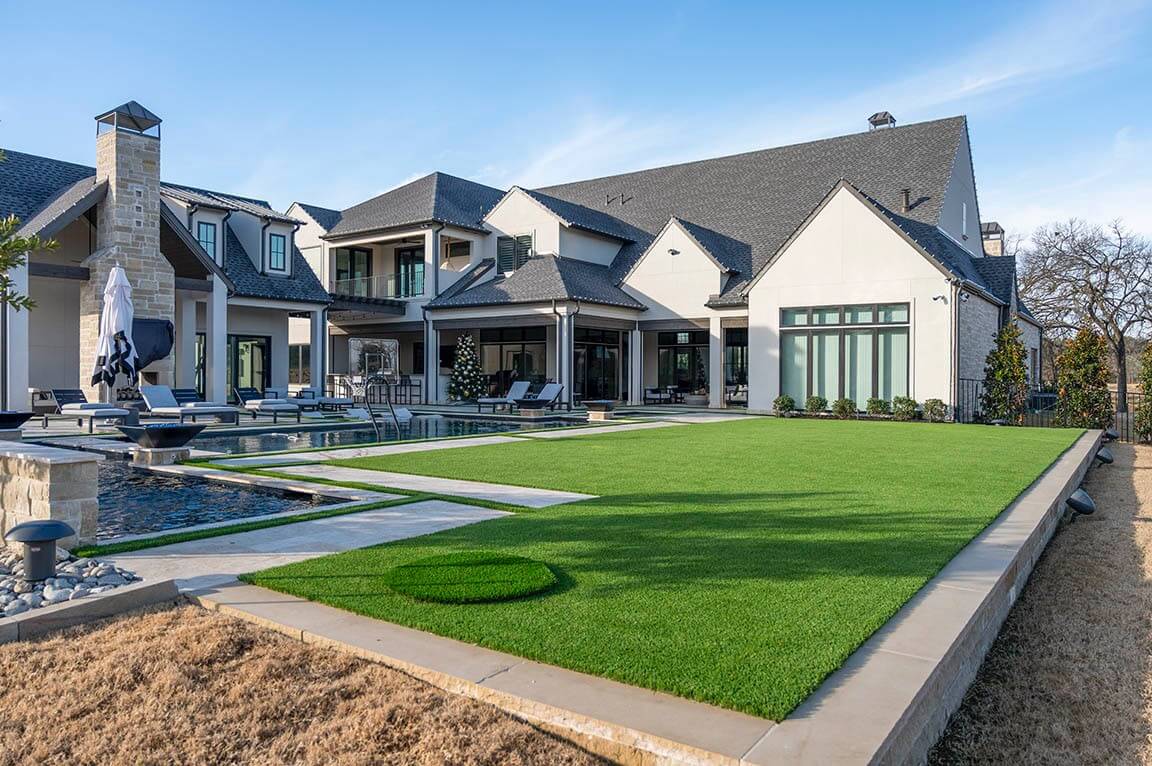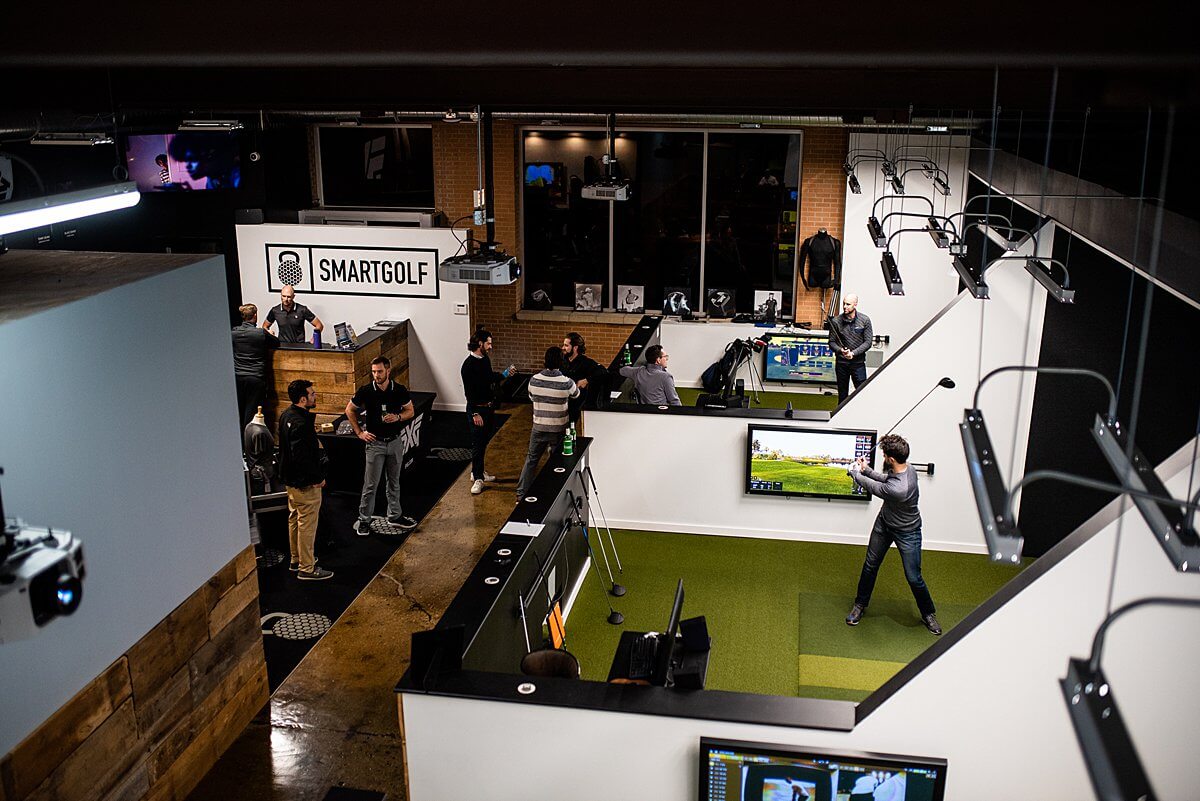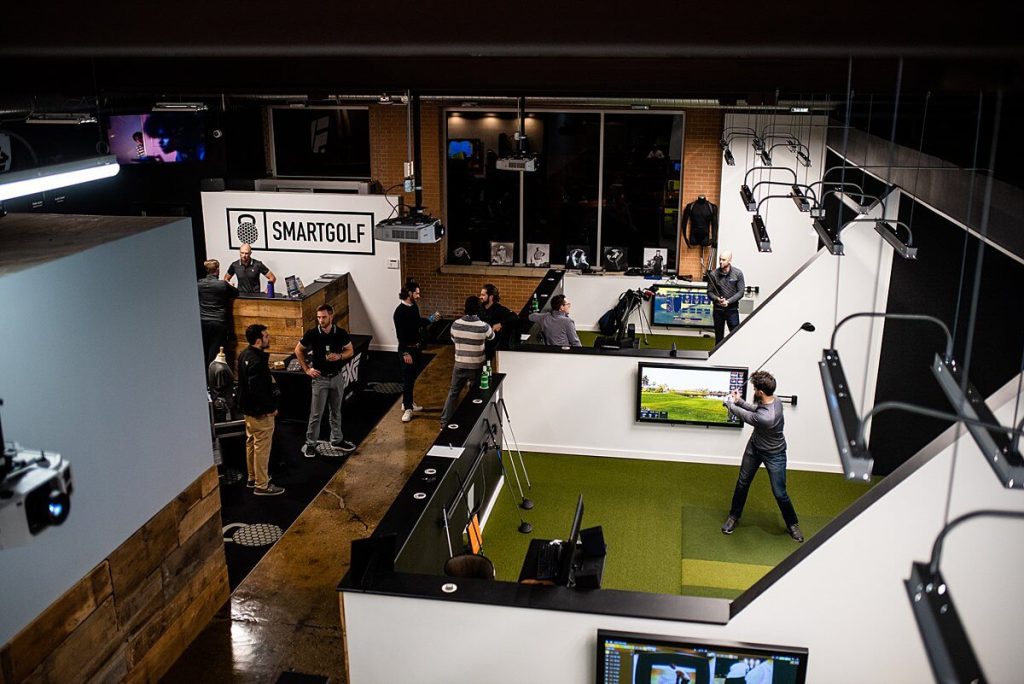 Commercial Artificial Grass for Business Owners
If you are striving for that professional, well-maintained appearance to impress your customers or clients, our commercial artificial grass is an ideal solution in Colleyville, TX. A great-looking landscape speaks volumes about your business, and with Premier Greens, your business will shine all year round. This solution is perfect for all types of commercial spaces, including office parks, storefronts, restaurants, and more!
Artificial Dog & Pet Turf
Pet owners, rejoice! Our artificial dog and pet grass is a fantastic solution for your furry friends. It is easy to clean, durable, and helps eliminate muddy paw prints in your house or pet-friendly business. Plus, our pet turf is also safer and non-toxic, providing a more comfortable, cleaner surface for dogs and other household pets to play on.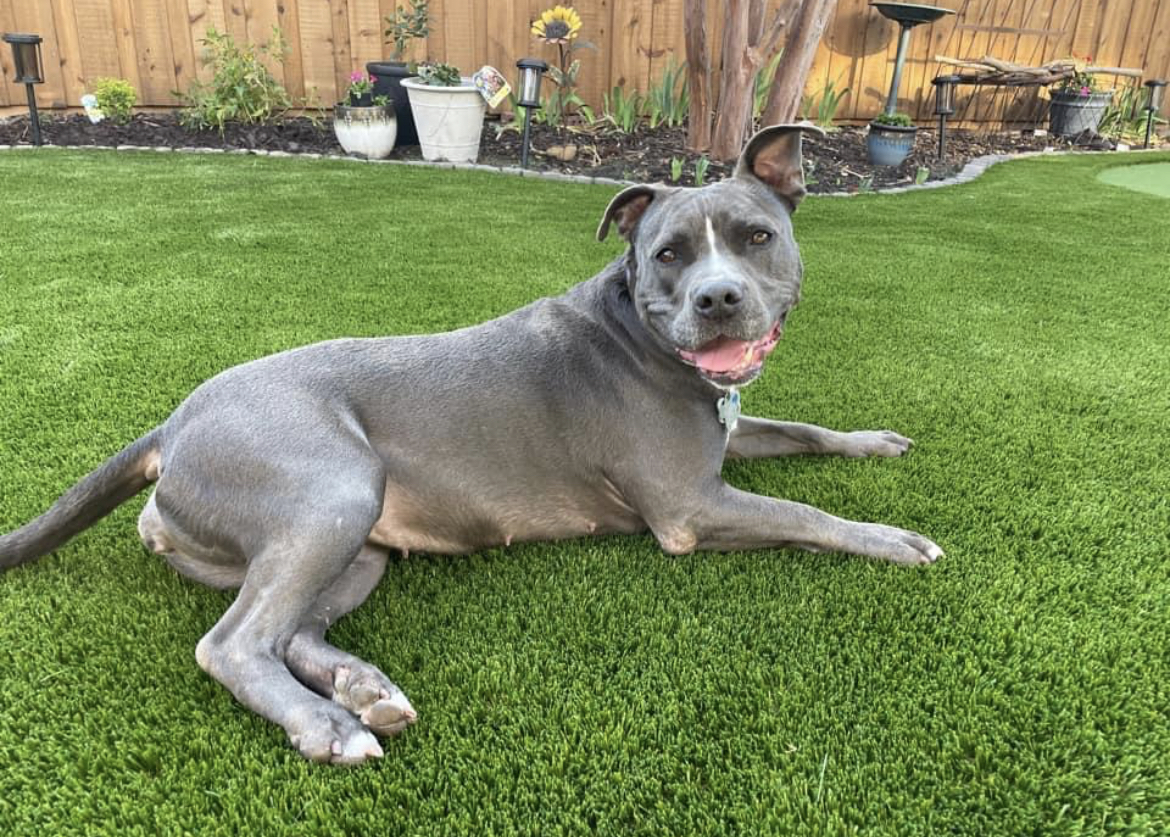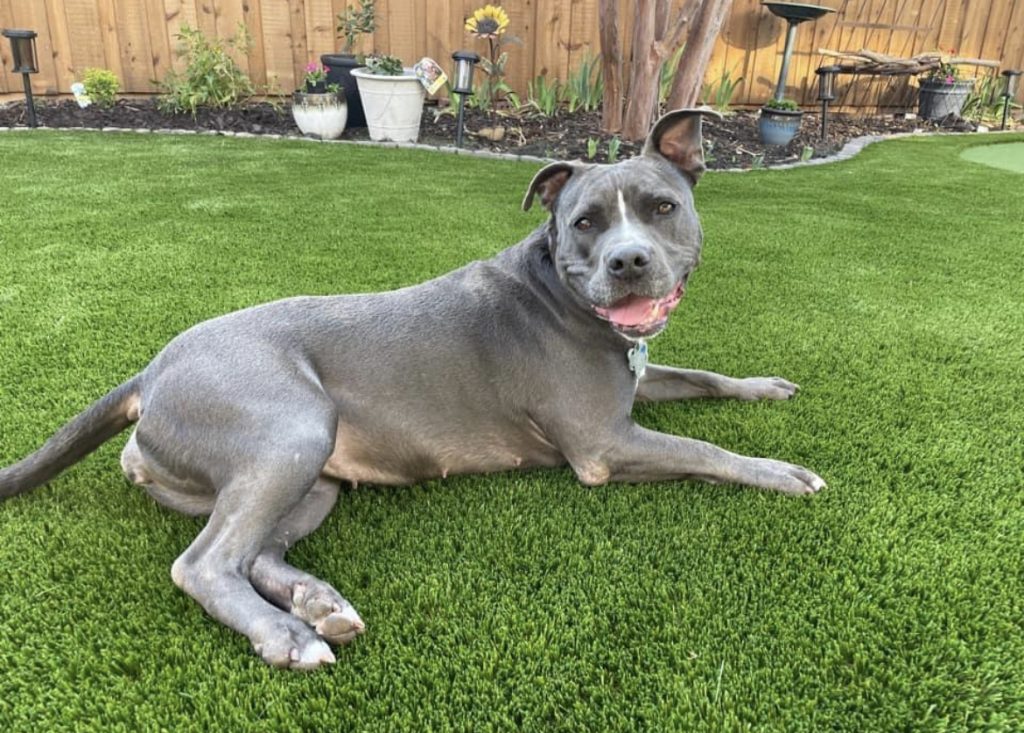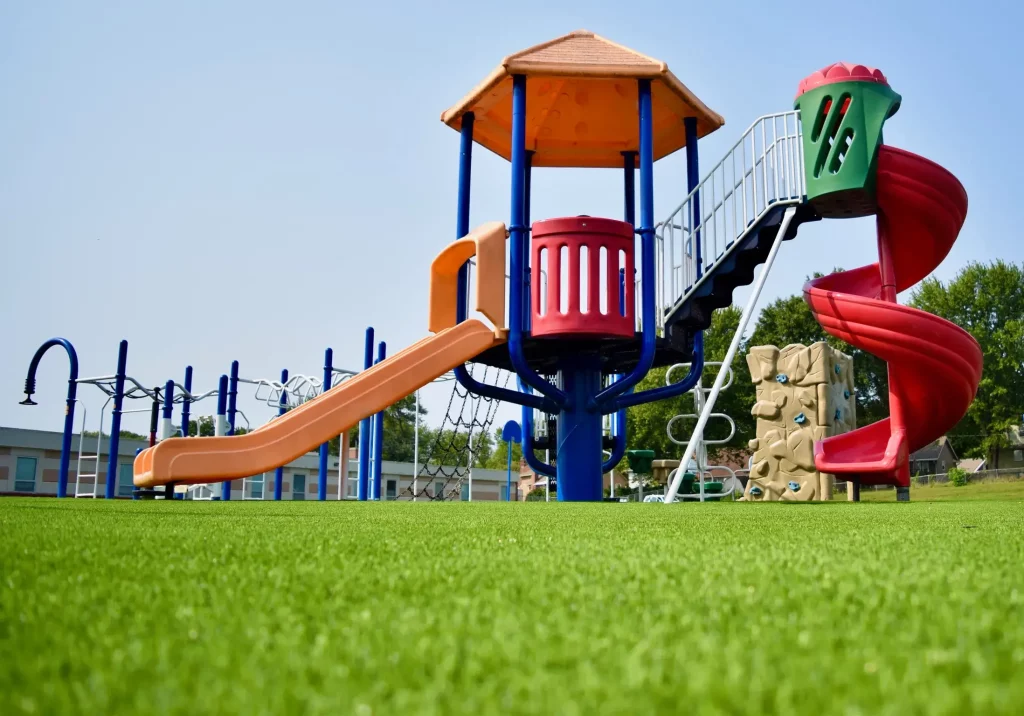 Artificial Playground Grass
Our artificial playground turf is not just vibrant and fun, but it also prioritizes safety. With an advanced shock-absorbing underlayer, it helps protect little ones from injuries. Because of this, it is an ideal choice for schools, daycares, and at-home playgrounds in Colleyville, Texas, providing kids a safer and more exciting play area that is also durable and low-maintenance.
Celebrity-Endorsed Artificial Golf Greens
For golf enthusiasts in Colleyville, we offer a stroke of genius. Our artificial grass putting greens are designed to simulate professional courses, offering a consistent surface and true roll. With our commercial or backyard putting greens, you can enjoy your passion without ever leaving your home or business – and certainly without the hassle of maintaining a conventional golf green. Join the professionals and celebrities who have not only appreciated but endorsed our artificial golf turf!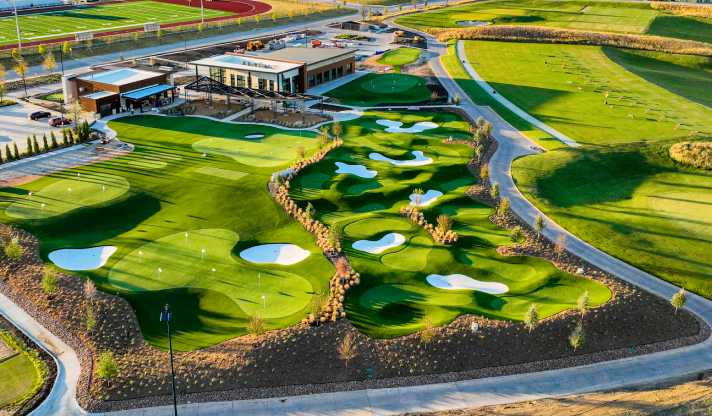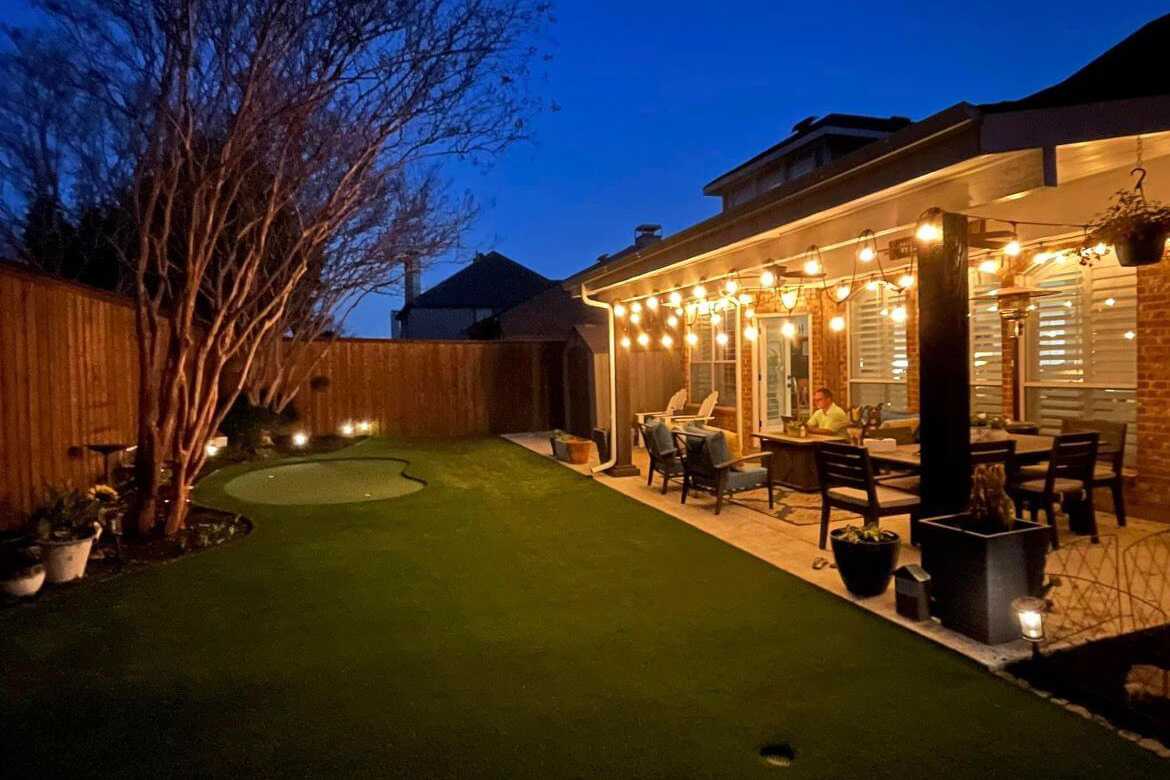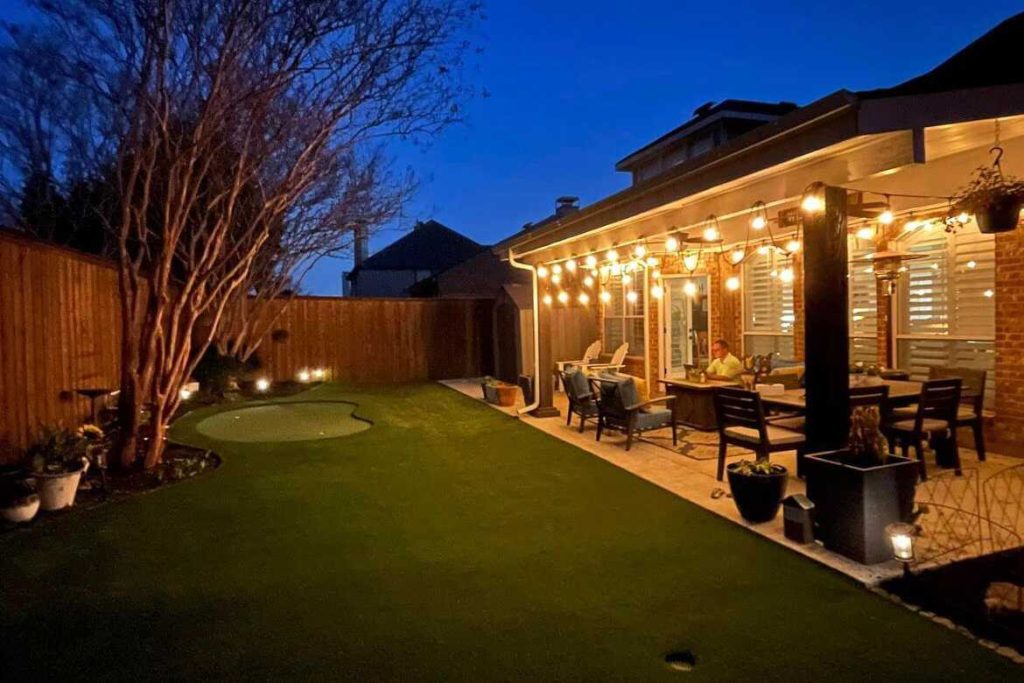 Colleyville, Texas & Premier Greens
Choosing artificial grass from Premier Greens is not just a landscaping decision; it is a lifestyle choice. You will save countless hours on maintenance, allowing you to enjoy a green, luxurious lawn throughout the year. It will also significantly reduce your water usage, contributing to the broader conservation efforts in Colleyville, Texas. Our team provides a professional, efficient installation process, and our products are made from first-rate materials, assuring greater peace of mind with your investment.
Contact Us Today for an Informative Artificial Turf Consultation!
Embrace the green revolution and join the myriad of satisfied homeowners and businesses in Colleyville, TX who have switched to premium artificial grass from Premier Greens. Say goodbye to your lawnmower, reduce your water bills, and say hello to more leisure time and a gorgeous, evergreen lawn, landscape, or putting green.
For more information, get in touch with our team today for a free consultation!